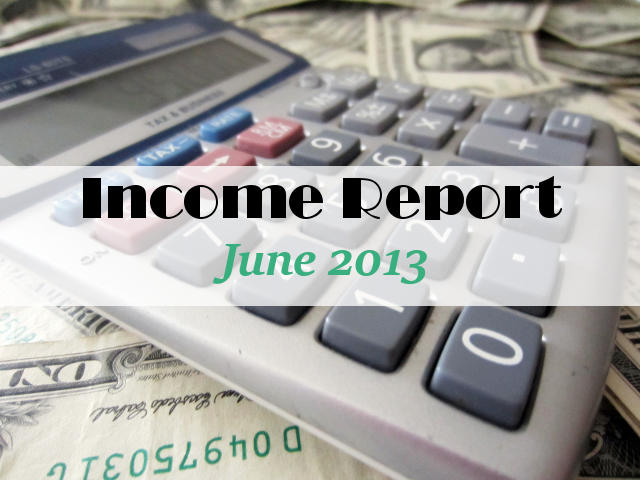 June was a tough month.  After going back to work full time in April and not having the time to devote to my sites I was expecting this to finally come through in to my earnings in June as any tracking periods on my affiliate offers started to expire.
Search Engine traffic was strong and growing until April, then I noticed a decline during May, and June was lower again.  Search engine traffic was down 39% compared to April and has not recovered so far in July.  I noted that some of my keywords are no longer ranking on the front page, and some are also no longer ranking on the second page – so search engine traffic is way down as a result and I am not getting the views to the high earning pages that I did earlier in the year.
Let's look at the figures then talk some more…
Expenses during the month were – Blogvault Back up – $19.00 and purchase of Magic Action Box plugin $47.00
You can find previous month's figures under the My Income tab above.
Traffic (both sites):
March = 69,850
April= 129,872
May = 138, 752
June = 147,100 – I didn't meet the target I had set myself of increasing traffic by 10% over last month.  Just a 6% increase.
 June in detail
Search engine traffic brings a steady stream of new visitors to the site everyday.  And those new visitors may be seeing your offers and products for the first time, and may be ready to buy.  However, take away these new visitors and your traffic is your existing readers – and if those readers have already bought the product or offer, unless you have something new to sell them, their visits may not generate any additional income.  Therefore, it is important to keep introducing new products and offers to monetize your site traffic, turning your customers into repeat buyers if you are to continue to earn money from their visits.
Traffic overall continued to grow slightly as I noted the reduction in search engine traffic and concentrated my efforts in a big promotion campaign across several new sites to try to attract new visitors.
I made some changes to my advertising during June, replacing Lijit as their CPM had been declining recently, especially for my International traffic.  So I started with Media.net.  I'm not so keen on their adverts, and think the box can be misleading to readers – see the purple box on the right hand side in the sidebar – does this look like an advert or part of the menu of the site?  There is no pay for displaying the box or getting a click – the advert only pays if the user then goes on to click through a second time to the advertisers.  I'll be trialing this for a month or so to see what happens – I know many bloggers get very good earnings from this, but so far on Moms Make Money, a massive $3.45 from 15th June to 7th July!  Not even enough for a large coffee.  I may be switching back and accepting the low rates with Lijit.
I also removed the Rivit Media add from the prime position at the top of the sidebar on So Sew Easy, and was finally accepted into the Blogher Network.  From what I read, CPM rates are very good for US traffic although not much for international traffic.  As I have a high percentage of overseas traffic, I think this is why my ad spots don't earn as much as I would like.  I'll monitor returns from Blogher and report back next month.  US CPM rates look good, ranging from $1.50 to as much as $8.
Infolinks  continues to do really well and I am very happy with the income from this.  The promo period on their double offer has expired, but I continue to highly recommend them if you don't already have this for your site.  I'm also still loving Sverve and recommend them too – great campaigns and an interesting platform for bloggers to network and share content, as well as earn money.
Adsense also continues to bring in a little each month, although I would like more from these spots. My click through rate is low, I guess the adverts are not interesting to the readers or the sites suffer from banner blindness.  And of course many readers are overseas. But it still continues to earn OK seeing there is no effort involved.
Monetizing Moms Make Money
Last month I reported that the MMM site really doesn't earn much money.  Running a site takes time and money, as does maintaining a mailing list, security issues (more on this in a minute) and it has to be worth my time.  So I reviewed and recommended a product I have been using myself that has an affiliate program – Magic Action Box.  It really is a very good product and I would have no hesitation in recommending it to my friends or to all of the readers here at MMM.  Except so far, although the post and the video have been popular, almost no one has clicked on the sales link to view the product itself, and there have been no sales.  So MMM continues to sell nothing and make no money!
So I've decided to carry out some new research into other products to sell and this month I'll be investigating e-books.  How hard is it to create, format, upload and sell a Kindle e-book on Amazon?  What are the costs involved?  How easy or difficult is it?  How many sales might you expect?   I want to follow through the process from start to finish and report back on it's potentials and pitfalls to MMM readers.  I've asked for Slow Cooker and Crock Pot recipes to compile into a book – submit yours for a clickable credit back to your site and the potential for new visitors. Read about it in the newsletter here.
And lastly…
I mentioned above briefly about site security issues. Did you read the post about MMM being BLACKMAILED?  Yes, I could hardly believe it myself.  I'm hoping this is an idle threat by someone who does not have the ability to carry out what they are threatening.  If it is, then great and we will continue as normal.  If not, then I urge you to sign up to the mailing list if you enjoy following the posts and information on here.  Then if for any reason, the website is closed even temporarily, I'll still be able to keep in touch with you and let you know if I move to a new address.  I'll be monitoring the situation very closely and will of course report back to let you know what happens!
Targets for July
Still be up and running !

Nothing bad happens
Earn a little money…
A little more search engine traffic would be nice
Your input
Tell me more about how I can make the Moms Make Money site more useful to you.  Want do you want to know about?  What would you like to see reviewed?  What would you like to learn? This site was originally set up to answer your questions, so let me know how I can serve my readers better – leave a note in the comments or drop me an email or even reply to one of my newsletters.  I'd love to hear from you.

Authored by: Deby at Moms Make Money