Internet security, cyber crime, hacking, child pornography, viruses and malware, identify theft, cyber bullying, fraud, scamming, child-safe browsing, spamming and more.  Really important issues to everyone in society who uses a computer for at work or at home. So who Polices in the Internet?  Who is there for us when things go wrong?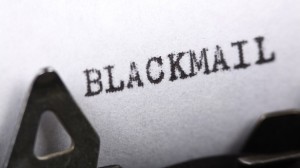 On 6th July, I received an email to my domain email address here at Moms Make Money.  It started off politely "Hello Deby !" and then I realised something was very wrong.  It was short, to the point and threatened that certain actions would be carried out unless I paid money into an online account.
I won't go into the details here because the email contained personal information.  But the 'gentleman' writing, let's call him Vince has given me 3 days to comply or says he will carry out his threats.
He doesn't make any threats of personal attack or violence, more of a cyber/internet nature.  Again I prefer not to be specific.  I suspect the blackmailer is not from my country as English is either not his first language or he did really badly in school!
I am not a hysterical person or prone to panic and over-reaction (at least I don't think so).  I researched online, and chatted on several forums, carried out plagarism checks to see if the text of the email appeared anywhere online.  All of this came up negative, no one else has received this same email.  It seems this is not a random phishing email but is indeed an email addressed to me personally and making threats to me and Moms Make Money.
So what can be done.  Let's look at the parties involved: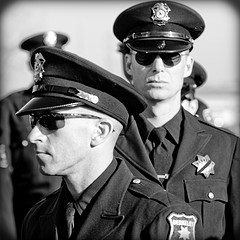 The Police – I live on a little island in the Caribbean with a small and unsophisticated police force.  They certainly don't have a cyber crime division.  Despite the fact that blackmail is a crime, I have been told that as my personal safety is not being threatened by anyone on the island, this internet matter is outside of their jurisdiction.  My business is being threatened, but again my business is not a physical one, its a website, therefore the business is also outside of their jurisdiction.
The Internet Service Provider (ISP) – I have tracked down the IP address of the email sender and found their ISP.  I called the Customer Service Centre and asked for help, however they are only able to help their own customers and as I am not a customer of this ISP and don't have an account with them, they could not help me.  Really?  But they could help Vince send his blackmail email because he is one of their customers.
The Email Provider – the blackmailer sent the email from an Outlook.com account.  So I chatted with a customer service agent for Outlook on live chat.  I explained the problem and was told to just delete the email.  When I said I was not satisfied with this answer and asked to speak to a supervisor, the agent repeated the instruction to just delete the email and then terminated the chat!  I had thought that Microsoft would be more concerned that their Outlook was being used to threaten someone and carry out a crime.  Clearly not, delete it and pretend it didn't happen.
The Online Account – there is no phone number provided only a customer support form to complete.  Of course they wanted me to input the account details or login to use the support form which I could not do as I am not the customer, I am the one being threatened by their customer.  I did find a support email address and sent in the details of the threatening email from their customer, but only got a generic reply back thanking me for my 'feedback'.  This is a no-reply email address.
So it looks like I am on my own.  I will not be making any payment.  I will not be replying to Vince and his polite email.  I've done what I can to block him access to my site and mitigate some of the risks for what he threatens.
And now I sit with my fingers crossed that this is all going to turn out OK.  This could be the last you see of Moms Make Money …
I hope to be here next week, I've got some interesting posts ready to go.
I had considered whether this was a good idea to post these details, but I've decided that the mission statement for MMM was to help other small bloggers and give them advice and information. I wouldn't be doing my job here if I only posted about the good stuff and kept quiet about the bad.
What can you do to protect yourself and your site online:
Use strong passwords and don't use the same passwords for different sites
Be careful what personal information you post online, in social media, on your site and in forums
Think twice before posting photos of your children online or even their names
Set aside a separate email account for personal use only, one for your blog and another for more public purposes
Keep up to date on security issues
Use a good virus checker and keep it up to date
Use a service like Statcounter to keep an eye on visitors and activity on your site
Cross your fingers that these things never happen to you.
[Update 9th July, I received another email overnight reminding me I have 24hrs left to comply.]
Authored by: Deby at Moms Make Money
Police photo credit: Thomas Hawk via photopin cc