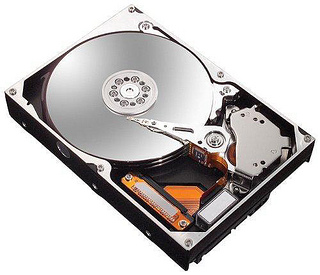 Imagine yourself in any of these scenarios:
*  You wake up and enjoy a cup of coffee while you log in to check your own site for comments – only to find you cannot log into your own site.  You've been hacked and someone else has control of your blog.
*  Similar to above, but imagine that your site's content has been compromised and is now displaying someone else's posts, links and content, or even worse – something very un-family-friendly!
*  Or your site is hacked and is being used to distribute malware, spyware or viruses to the computers of your visitors and you don't become aware of it for some time.
*  You decide to upgrade or change your theme only to find you loose half of your content, functionality or completely mess up your configuration or layout during the upgrade and need to go back to how it was before.
*  You try to make some changes to your own site files and make a mistake, locking yourself out or making changes you don't know how to correct.
Some of these might seem unlikely, but I have to tell you this can happen to anyone.  Have you read about the recent 'brute-force attacks' on WordPress blogs?  I recently alerted my mailing list members to the threat in a unscheduled newsletter.  And within 24 hours my own site came under attack and I started to get emails back from other members reporting that they had installed the Limited Login plugin and it was also registering and blocking unauthorised attempts to log into their site.  To date, I have blocked over 100 IP addresses trying to guess my login.
And it was early one morning that I was going through my emails and noticed more login attempts.  I logged into my server and blocked the new IP addresses from accessing my site. Except it was early, I hadn't had my coffee or properly opened my eyes – and instead of typing DENY, I typed my name DEBY.
I hit save and instantly took down both of my own websites!  For real.  And I had no idea what I had done until I tried to browse my own sites later that day and saw they were offline – and I had no idea why and could not get back in to sort out my mistake.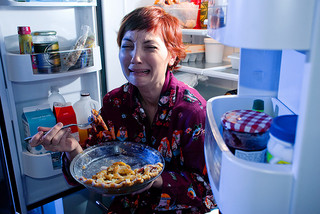 So we can all do it to ourselves or be victims and loose our blog, its content, data or files and access to it.  So we need to protect ourselves.  In true Moms Make Money style, I researched and trialed the blog back up market and can report back that this is one area where I don't think you want to cut corners.  The whole idea of a back up is safety and certainty, reliability and peace of mind.  And none of the free options I found gave me this peace of mind I was looking for.  Either they were pretty much unsupported, or out of date, or users reported problems, or their was no customer support to restore or you had to upgrade to restore – the list goes on.
So my blog back up of choice award went to Blog Vault.
I'm usually all about making money not spending money so I always look for the free options first.  So when I make a recommendation that you should spend some money – this is pretty unusual !  But imagine how heartbroken you would be if you lost your site, all of your months or years of content, all of your photos, comments, followers, your reputation….and had to start again.  Not to mention the loss of earnings you would suffer if you sell via your site or earn money from advertising.  So I strongly suggest not only getting a proper off-site secure back up for your blog, but going to a top-notch service like Blog Vault.
A bit about them.
Only for WordPress blogs, installs a simple plugin.
It can be set up and running your first complete back ups in 2 minutes.
Its so easy you could blink and think you've missed it or done something wrong.
It will then run a new back up every 24hrs automatically – nothing to remember.
And keep 30 days of back ups too.
If you are carrying out some work or an upgrade, you can ask it to run an extra backup prior to starting your changes.
If you have a small site (150mb) you can upload the back up to Drop Box to keep yet another copy completely separate from the one kept at Blog Vault.
And you can download the full back up to your own computer too to keep back ups indefinitely.
They have a test restore system – so that you can verify the back up and restore process works perfectly by loading a test copy of your entire site on their server.
The whole thing runs on their computers not yours so nothing slows you down and you don't have to remember to do it.
You can chose to restore anywhere from a single file to the whole site.
They have great customer service – I sent an email one evening, and there was a reply when I woke up the next day.
You can use the service to migrate your blog from one server or provider to another.
So here's the crunch – how much is this security and peace of mind going to cost you?  Depends on how many sites you have.
The plans:

Personal $9 per month or $89 per year.  Covers one site.

Agency $19 per month or $199 per year.  Covers up to three sites (I have this one for this site and my sewing blog)

VIP $39 per month or $399 per year.  Covers up to 7 sites.
Hmm, undecided?  Give them a try with their 7 DAY FREE TRIAL to see how you like it.  Set up your backup.  Try the test restore.  Download the completed back up to your computer – it's yours to keep.
It's one of those things that you'll perhaps tut at once a month when you pay the bill, but would be worth its weight in gold if/when you ever needed it.  Like an insurance.  Sleep soundly at night – get a blog backup from BlogVault!
Authored by: Deby at Moms Make Money
photo credit: Marco Crupi Visual Artist via photopin cc
photo credit: Kevin McShane via photopin cc