There is more to making an affiliate sale than simply signing up for the scheme and displaying a banner.  You need to 'Work It Girl !'  True, if you are promoting a great product and the banner is cute, different or eye-catching, you might get some sales with very little in the way of promotion – but to really make money from affiliate sales, you need to SELL (by not selling).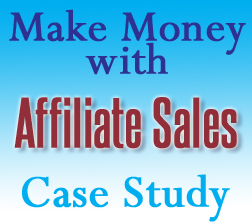 How to make money with affiliate sales
Before you even begin
1 –   Pick a quality product.  Promote only products you can genuinely recommend, preferably because you've used it yourself, or because you can confidently promote it based on trust-worthy reviews. You don't want your visitors to go and buy a product following your advice then come back unhappy. Do you think that this visitor will come back to your site and take your advice again? Most likely no; this can hurt your credibility in the long run.
2 – Research the offer.  Make sure you understand the terms of the affiliate program.  What commission is on offer?  Is there any kind of bonus?  Are affiliates allowed to purchase through their own links for a discounted product?  Are there tiered commissions if you reach certain sales targets?  Are there exclusive affiliate discounts such as free shipping, that you can offer your readers. What is the tracking period – 1 day, 30 days, 1 year? The longer the tracking period, the more likely the visitor will make a purchase in that time frame.
3 – Limit yourself to a few well matched offers. These can be complimentary so you can cross-sell or across a diverse range if you reader profile allows it.  Don't try and sell anything and everything to everyone – that simply won't work and your site will look like the junk stall at the local market.
4 – Know your audience.  If the majority of your readers are in the UK, then picking to recommend a company that only ships to the USA is not going to be successful.  Pick a geographically appropriate product or service to match to your reader demographic.   If you can promote a digital product such as an e-book, Kindle book, online service or download then anyone can buy. See this example of digital books from Amazon.
Writing affiliate promotions
If you simply display a banner or show a picture of a product and say 'buy this – its not expensive – click here and buy now' then your readers may well be confused.  Why are you suddenly selling them this product out of the blue.  When a stranger suddenly starts trying to get you to part with your money, people often feel suspicious and back away even if there is no reason to.
So you are NOT going to try to SELL this product or service you have chosen.
What you are going to do is offer advice to your readers and help them solve a problem or answer a question they might have.  Or give them useful or interesting information on a product.  If they then chose to click through to find out more, then you have started the tracking on your affiliate link.  If they chose to buy based on your recommendation – excellent, you have earned a commission.  But instead they might also see another product they like and come back in 2 weeks to buy it – and if your tracking is still active you earn then too.
1 – Identify the problem and the target market.   This is the first step in writing affiliate marketing offers as you have to understand the needs of the audience. This product is designed to solve a problem – what is the problem, who might have this problem and how or when might it arise?
2 – Promote products within a post, not just in your sidebar.  If you can make the recommendation part of one of your regular posts even better.  A post that just sells based on no build up wont be as successful as a recommendation that comes as a result of what proceeds.
3 – Buy the product  – ideally.   Include your personal experience with the product.  Why did you buy it?  What was the customer service like?   Your own photos of yourself using the product are excellent and may convert to a sale better than the glossy photos from the company website.
4 – Review product –  be genuine.   How does it solve the problem?  Remember, don't sell the product, solve the problem or give useful information.  How would this product benefit your readers?
5 – Make a recommendation.  Compare what you are promoting with other similar products (these can  also be affiliate links…).   Be honest and point out any failings too.  If you have picked a good quality product then there should not be anything negative to say.  But don't be afraid to say who this product is not suitable for – your readers will appreciate your honesty.
6  – Use deep linking.  You may have more success by linking to a product category page or to the product itself than just linking to the front page of the website and leaving your readers to do all the work to find the products they want.  Set up a custom affiliate link to the relevant pages.
7 – Use appropriate keywords for your title, URL, photo tags and in your text.  Search engine traffic may come to your post at any time in the future to see your review so keep this in mind and target this important traffic.  When choosing keywords, it may be best to avoid brand names and anything very descriptive – keep it generic to attract the widest possible audience.  Write a timeless post that can attract traffic and keep earning for you months or years from now.
8 – Make sure you attach your affiliate links to your images too.
9 – Promote your useful and interesting review in social media and perhaps at the bottom of your newsletter.
10 – Don't forget to disclose affiliate links in your posts and have a full Disclosure policy on your site.
11 – Track the results.  Its a numbers game.  Click through rates on affiliate offers may only be around 1-2% although it can be much higher if you can accurately target a very desirable product to your readers interests.  Get traffic – lots of it.  The more readers and visitors, the more clicks and the more clicks you have the more sales that will result.
The Case Study
So let's take a look at a product and how you might chose to promote it.  One of my favorites on ShareASale is Kidorable.  I don't have children of my own, but honestly, taking a look at this site almost made me go out and get one!  If only to borrow from a friend so I could dress it up in these Kidorable clothes and accessories.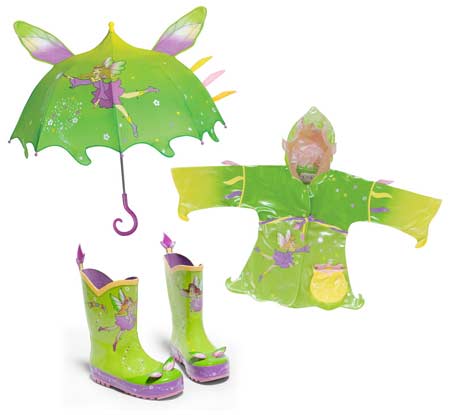 Kidorable sell themed clothes and accessories for kids – so if you want a cute fireman rain coat with a matching back-pack, wellington boots, and an umbrella – this is the place to go.  And these are just the sort of products I think should be easy to sell – just look at how cute they are and think about what you feel when you see them.  Do you love these?  Do you know someone who would?  Maybe for your kids or a great gift for a friend's kids.  Have I got you thinking yet about who needs these?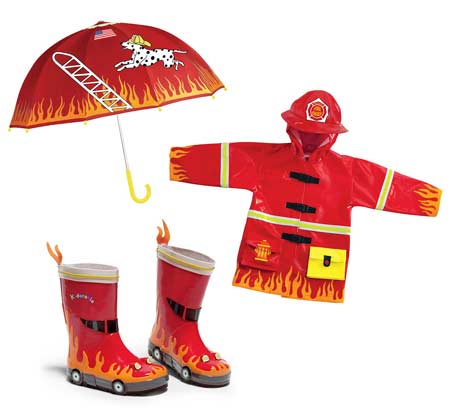 So take a look at the site and the products.  Do you have children the right age to wear or use their products?  If so, and you love them, then can you afford to buy one or two items to use in your promotion?  Showing your own photos of these products in use and your kids big smiley grins is priceless.  And then you can personally report on the product, the service etc
Perhaps you are thinking of a themed birthday party this year – there is a great pirate range – how about photos of your little boy wearing his pirate outfit at his birthday party.  The clothes and accessories double as a party outfit and a birthday present too.
But don't be put off – this isn't essential.
Now – who 'needs' these products?  What problem might they solve?  Perhaps kids who hate to wear coats, little girls who love to dress up as fairies, a really unusual present for your niece or nephew?  Want to make your kid the envy of his or her friends with their great new backpack for school ?
Can you write a post about the features and benefits in a way that the post is not all about the product, but about a blustery day at the seaside, a walk in the rain, how wet this summer has been, your daughters love of ballet and her ballet umbrella, preparing for the new school year?  Can you get the best mileage from this product by including it in several posts over the course of a year.  Not everyone will buy first time, but it might be the perfect time when you mention it again.
Can you compare this with some other similar products?  Compare the price of these great accessories compared to the price of a regular (boring) rain coat for school?
Even if these products are not for you – if you are a craft blogger, can you include affiliate links for the materials used in your latest projects?  If you are a food blogger, can you mention your favorite cookware or the latest cupcake maker you bought, or your favorite knife?  What would your readers be interested in finding out more about?
I hope I have got you thinking about some ways to promote affiliate products in your everyday posts as well as by way of banners in your sidebars.  With 'banner blindness' hitting an all time high with adverts being everywhere now, including links to products in your posts is how to make money with affiliate sales.