Did you know that Google had updated some of their Guidelines and particularly about Blog Commenting?  This is REALLY important if you have a site or blog that accepts comments and if you comment on other blogs (which you should).  Read about the new guidelines to protect your site from being moved down the rankings or even de-listed from Search Engine Results for spam.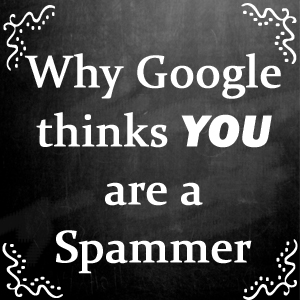 Google is trying to do the best possible job when we make a search for information using their search engine.  They recognize that the internet contains a lot of useless sites and information, pages we have all visited before quickly clicking away because the page we visited was totally irrelevant or just contained adverts or lists of links to other spammy sites.  Google wants to promote the best possible content and de-list those spammy sites from its search engine results.  And it's cracking down in its new guidelines on sites publishing spam – and I can guarantee that if you take part in linky parties then your blog is at risk!
A key component to Google's new rules is commenting.  When you receive or allow a comment on your blog you need to make sure that it adds value and deserves to be there.
Of course if you are a blogger you will probably get a lot of spammy comments.  Some of them are entirely obvious, just contain a bunch of links, are written in very poor English, are completely irrelevant to the post content etc.
But what about these comments?  Are these Spam?
"Great tutorial! I'd love for you to link it up to our **** Linky Party at ****! "
"This is so great! Would love you to share it here****.  Have a good one!"
"Thanks for the great post! So glad you linked up with us at the ****. We'd love it if you would link back to **** at the bottom of your post. ****** Have a great week."
These are just a few examples of some recent comments received at Moms Make Money.  Sorry if any of my readers recognise their own comment above but these had to be deleted.  All of the **** are links back to the commenter's website or linky party.  And these, in the eyes of the Google algorithm, are all spam comments.  They do not add any value to the page or post, they do not relate or refer to the article above but are totally generic.  If I post two articles to a linky party I will get the same copy and paste comment on each one.  And Google recognises this too.   If I allowed these comments on my page, Moms Make Money could be considered to be publishing spam.  My site could be de-listed from the Google search engine results.  And that would be the end of that!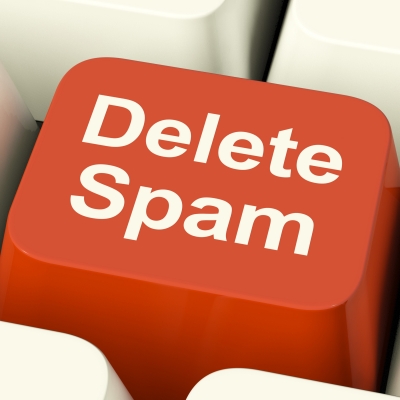 Read the official Google guidelines here at User Generated Spam – https://support.google.com/webmasters/answer/2721437
"Some examples of spammy user-generated content include:
Since spammy user-generated content can pollute Google search results, we recommend you actively monitor and remove this type of spam from your site."
I LOVE comments on my blog posts and articles.  We all do.  And I like to spend some time each day reading posts that interest me and leaving a comment when I have something useful to add, or just want to thank the blogger. But now we all need to consider our comments more carefully.
If you make a comment, make sure it is relevant to the content and do not leave links in the comment text.  If someone likes your comment and wants to find out more about you, they can usually click on your name to go to your site.  If you leave a generic comment and a link to your site – you may find you comment is never published or is even deleted.  Bloggers now have a duty to protect their own sites from being considered publishers of spam, and may have to delete your comment as a result.
Watch this video from Google about comment spam too.
So sorry – but if you leave a comment that includes a link to your own site in the comment text, or leave a generic comment that could apply to any post without refering to the content, I will either edit the comment or not be able to publish these comments going forward.  And I reluctantly recommend that other bloggers do the same.
I bet you have some pretty strong views on this – what do you think?  Let's discuss below.
Authored by: Deby at Moms Make Money
Image courtesy of Stuart Miles / FreeDigitalPhotos.net