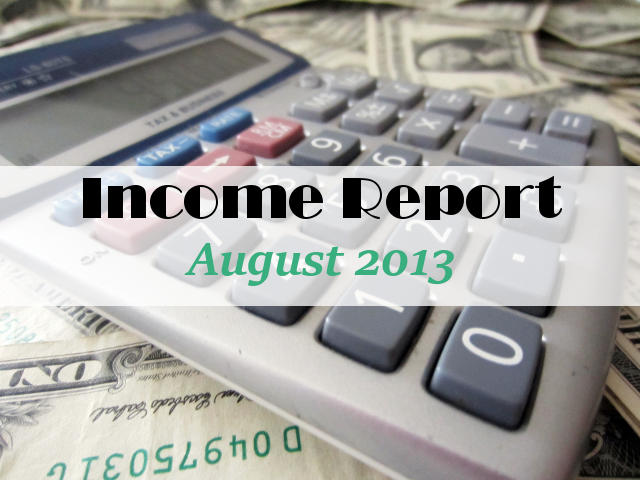 August was another good month for earnings even though it was the summer, and I had been expecting a bit of a slow down.  I think my slow down will come this month, but lets look at the figures then talk some more…
August Blog Earnings
Google Adsense – $163.61
Sverve – $28.00
Lijit ads – $0.11 – with falling CPM rates, I discontinued this service at the beginning of August
Infolinks – $78.12
Blogher – $260.49
ShareASale – $1,091.87
Commission Junction – $46.19
Escalate Network ads – $18.81
Viraliti  – $0.60
E-book sales – $70.45
Rivit Media – $43.41
Sponsored Tweets – $2.20
Social Spark – $39.99
Amazon – $17.59
Direct advertising – $209.50
Blogvault – $6.00
Media.net – $40.91
Mad Ads – $5.36
Other small affiliate sales – $30.86
Total – $2.154.07
Expenses during the month were increased over the usual amounts due to one-off additions –
Blogvault Back up (3 sites) – $19.00.
Passionfruit ads – yearly subscription – $50.00
ScreenCastOMatic – $15.00 (recording system for making on-screen tutorial videos)
Annual renewal of domain names and hosting account – $110.56
You can find previous month's figures under the My Income tab above.
Traffic (both sites):
March = 69,850
April= 129,872
May = 138, 752
June = 147,100
July = 149,000
August =141,990
August in detail
Direct advertising – advertising revenue for So Sew Easy sidebar advertising continues to do very well.  Some spaces are booked for up to 3 months in advance, so revenue on this is all included in the August figures as they are all prepaid.  It's pleasing to see that most advertisers continue to renew their expired adverts. I have also started to allow advertising on Moms Make Money and the first adverts came in for August.  However Passionfruit Ads used to only charge $1 per advert, but from 1st September went to a monthly or annual subscription service.  I chose the annual subscription and now pay $50 for the year – paid in August.  It is worth it for me to have all of the scheduling and placement of the adverts done automatically.  If you are serious about direct advertising for your site, I highly recommend their service.
Media.net – I reported last month that I really wasn't sure about this product and with results dropping again during August I decided to drop it.  It seems to work well for some sites which have a much broader range of subjects, but for my very specific subjects, this double-click to pay model isn't suitable for me.  I also dropped Lijit right at the start of the month in favor of other advertisers paying higher rates, especially for my overseas traffic.
Affiliate sales – income from affiliate sales continues to dominate my results.  I hope that my sites feel to my readers as though they are giving information and value instead of trying to sell products and make money all the time – although that is obviously the emphasis on this site 😉  Amazon sales never pay very well and I wish this did better.  Their percentage is low and the tracking cookie is very short so readers need to click and buy today in order to generate a commission.  But with the holiday season coming up, perhaps this will generate a little extra – they do sell everything you need.  Hint hint, so if you are buying something from Amazon this year, do visit your favorite bloggers and visit by their affiliate links in order to give them a little bonus.
New products and services introduced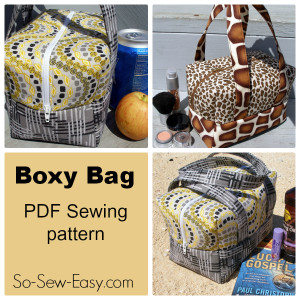 On 1st September I introduced my first paid sewing pattern.  My sewing site has become very popular by giving away free patterns, but following the release of my e-book onto Amazon I've realised how the 'make it once, sell it many times' method can earn good money over time.  So I developed my first ever paid sewing pattern and this has been released on Craftsy and on my Etsy site.  It will be announced on the sewing site in the next couple of days.  These patterns do take a time to complete, but once its up and ready for sale, there is nothing else to do and income can be ongoing – I hope.
My big project I have been working on also was launched on 1st September at Moms Make Money. I have a new site – Blogger to WordPress which at present offers Phase One of my new business. It was launched with what I think is an amazing offer – I will set you up a brand new self-hosted WordPress site for free – and pay for your domain name and hosting account for 12 months.  So if you want to get into blogging, start a second site, or eventually move from another blogging platform – this service is for you.  Phase Two of the launch will introduce the full blog transfer service focusing primarily on transfers for Blogger and free WordPress.com accounts over to the new free self-hosted WordPress account.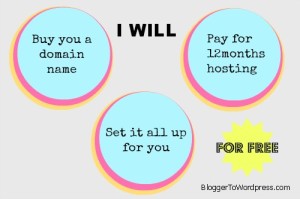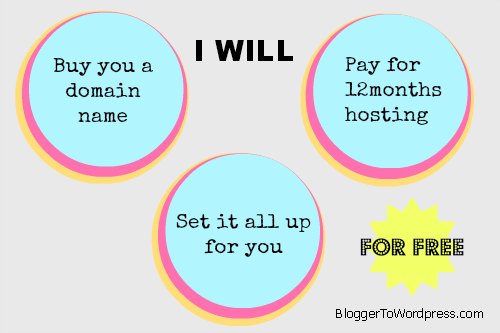 To be honest, I've been a bit disappointed with the take up of the free site offer.  There were a LOT of inquiries and many people signed up via my website.  But then I have to send out a questionnaire to collect all of your personal info and get details of your new site, such as the domain name you want to use, links to your social media etc.  And the return rate on the questionnaires has been very low.  So far only 6 sites have completed the details.  Perhaps Phase Two will be much more popular.  Fingers crossed.  I'll be reporting back here next month on the impact on my earnings and expenses of this offer.
Targets for September
I'm taking a two week vacation during September and will be off the grid so I do expect slower traffic, lower income for September.  That's OK, we all need to take a break and work on our tan instead of our blog from time to time.

The targets for September:
Attract a new sidebar advertiser for Moms Make Money for when the current one expires. (Visit my advertising page – it could be you!)
Continue to attract sponsors for a Seasonal Sewing Series I'll be running in November – I've already got GREAT prizes lined up and a great line-up of guest bloggers.
Issue another free sewing pattern during September – I think this upcoming one could be my best one yet!
Increase mailing list by 10%
Release a 2nd paid sewing pattern to my Etsy store – Print or Plain
Your input
Tell me more about how I can make the Moms Make Money site more useful to you.  Want do you want to know about?  What would you like to see reviewed?  What would you like to learn? This site was originally set up to answer your questions, so let me know how I can serve my readers better – leave a note in the comments or drop me an email or even reply to one of my newsletters.  I'd love to hear from you.
Authored by: Deby at Moms Make Money