As you may have read in the earlier article, I have just launched a new site and service setting up WordPress self-hosted sites for free.  Yes really.  Find out more at Blogger to WordPress.  It's not just for those who currently use Blogger, or even WordPress.com.  Its for everyone – so if you ever wanted to start a blog – I'll set you one up for free.
Sorry, the Blogger to WordPress site has been closed.  Requests from guest bloggers are still welcome though!
It's had a great response – why not – it's free, I'll pay for everything!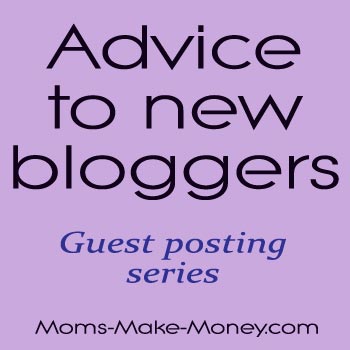 So we will shortly have some new bloggers joining us online. Which led me to thinking.  When you start blogging, it's a really sharp learning curve.  There are all the technical aspects about:
how to write a post,
how to format a picture,
thinking about categories and tags,
setting up menus,
making your pages look like they should.
Then quickly you move onto:
how do I make this change to my site?
how can I add those cute social media buttons?
how do I change my theme?
Then you start thinking outside your site:
where do I promote my site?
where and how can I get visitors?
how should I use social media?
should I have a mailing list and how do I do it?
is there blogging etiquette I should know?
And maybe even eventually to:
How do I get sponsors?
How do I get money for blogging?
Can and should I review products for money?
These new bloggers will have so many questions and I can't answer them all.  Which is where ALL OF YOU come in.  You know how to do it, you've been doing it for a while now.  Or maybe you are still quite new yourself and can remember what it feels like starting out.
What advice would you give to a newbie blogger?  If you had to pick one small topic, what would you tell them about?  What question would you answer?  How would you inspire them when things got tough?  Would you give a blogging reality check about how hard and long you have to work?  What has surprised you about writing a blog?  What was the most important/unexpected lesson you learned in the first year of blogging?
I'd love to start a weekly series of posts from the Moms Make Money readers giving their advice on simple blogging topics.  As you know, guest blogging on other sites is a great way to get links and traffic back to your own site.
So who wants to start?  Who wants to take part and share?  It doesn't have to be a long post over thousands of words – this can be part of the Tiny Tips series.  10 minutes to read and act and improve your blogging.  I'm dying to hear what you all have to say.
To take part, just drop me a line to [email protected] and I'd be delighted to have you as a contributor.