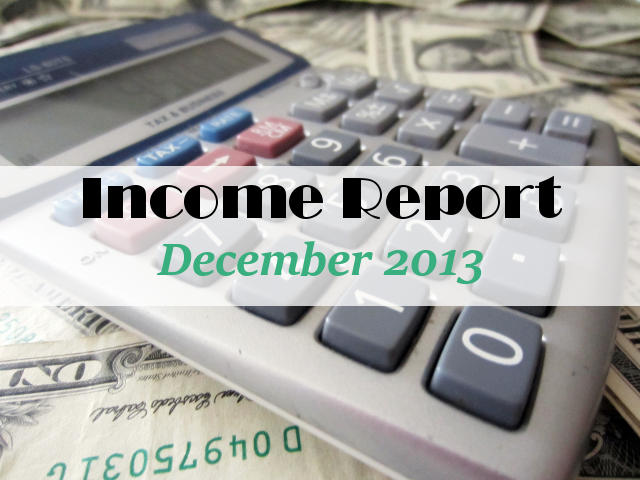 A good month, although down on the previous months.  Some of the projects mentioned last month are still held up or suspended, or haven't yet come through for me for various reasons, and January looks to be still a bit down in the doldrums.  But after a super-quick jump up in earnings in the later part of last year, I'm still satisfied with these lower levels as I had not worked quite so hard or put in so many hours.
December in detail
Sewing pattern sales continue to do well and I'm really pleased with how the bag and wallet pattern has been selling.  The Slouchy Sweater hasn't achieved that same level of success but still sold enough to make a contribution to my numbers in December.  Another pattern will be released on the 17th of January, again for an item of clothing.  This time, some knit pants which were all very well received by the pattern testers – but will they sell?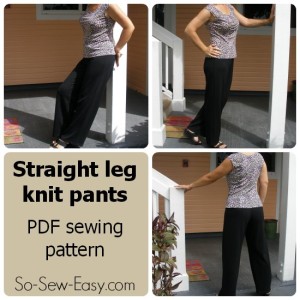 Once I have a few more patterns released I should be able to get a better idea about what direction to take this for the future.  My free sewing patterns are usually for clothing and these always go very well, usually with more than 4,000 downloads every month.  I'm not expecting any where near that number for paid patterns, but it will be useful to see if the clothing or the accessory patterns work better for selling.  Something to watch.
Blogger to WordPress Transfer E-course.
I've been undertaking some promotional writing and sharing details of the DIY course on several other websites, hoping that the New Year will be a great time to make sales as people are thinking of making a fresh start.  So far sales were disappointing in December, but I'm hoping my promotional work will pay off by getting this in front of a wider audience.  The course really has excellent content and is good value for money compared to other offerings that are nowhere so good in terms of content and quality.  So I am thinking that I just need a few sales with good feedback and referrals to get the ball rolling on this one.
Early feedback from reviewers and testers has been excellent, and at just $37 the price is already good for the amount of work I put into this course, and the money it can save you.  But even better, Moms Make Money readers get to SAVE 50% off the regular price, making it just $18.50.  Use code MOMSMAKEMONEY at check out for 50% off the course.
This course also comes with an affiliate program so you can recommend it on your site and earn $10 for each course sold.  Read more about the affiliate program here.  I'm also happy to sponsor a giveaway on your site for some extra publicity.
Search Engine Traffic
Google doesn't know if they love me or hate me.  I feel the same way about them!

Both sites suffered a huge drop in search engine traffic, but at least at Moms Make Money it has made an almost total recovery, just as suddenly as it was all taken away.  So Sew Easy is still languishing and hasn't recovered back to previous levels, but page views weren't too bad overall and I picked up a lot of new readers and followers from the November sewing series that are still participating.
Mailing list subscribers
I was about to hit the next upgrade level on my mailing list subscription this month so I carried out some Spring cleaning to the membership.  It always amazes me how many people sign up to say yes please, send me your newsletter, and then NEVER open it, not even once, ever.  So I cleaned up about 1,000 addresses from the mailing list and this has kept the upgrade fees at bay for a while longer.  I really don't like to do this and am not sure if I am loosing someone who might eventually have become active and one day clicked a link or bought a product that might have earned me some commission.  So if you are used to getting my weekly updates from Moms Make Money or So Sew Easy and notice that you don't get them any more – that's why.  Feel free to re-subscribe if you would like to.
My free website set up service is still suspended while the hosting company work on a custom procedure for me which will allow me to set up sites for clients for free, without having to input my own personal payment details for the future renewals.  The process has been taking much longer than anticipated due to Thanksgiving, Christmas and New Year, plus staff changes.  I'm hoping to get this back on track very soon and catch up with all those who have asked for a site and are still pending.
Passive income?
This web site set up service was a long term project for me, promising to send me small site renewal commissions on all those sites, for years to come (hopefully).  I've been trying to think of ideas for products or services that will pay me further down the line, to create a small passive income, pay renewal subscription commissions etc. But opportunities for this seem few and far between, and usually don't fit in well with my niche.
The sewing patterns and e-books are good for this because its a work once, get paid many times system.  Perhaps the e-book idea is one to consider further.  See the action points at the bottom of this email…
I've read a lot about membership sites, asking people to pay a monthly or annual fee for access to premium content, videos or training.  Do you pay for anything like this?  Monthly or even a once-off fee?  If I looked at Moms Make Money purely from a money-making point of view, I made a big mistake!  By targeting new and small bloggers and those looking to be successful, my target market by definition doesn't have a lot of income or money to spend on products I promote or sell myself.  Oops.  So it continues to just tick along with a few posts and tips here and there but not real money-making plan.  Which I suppose is good for you as a reader because I'm not always trying to push products on you!  But the site at least has to earn enough money to pay for itself and the costs, and so far it doesn't do that.
Amazon affiliate income
I had big hopes for my Amazon income in December.  I really hoped that people would click through from some of my links, and end up filing their cart with hundreds of dollars of Christmas presents. Of course the commission rate on Amazon is very low, but I was surprised that my commission wasn't higher in December.
So Sew Easy got a new web-store at the end of the month.  It looks much more attractive than the old Amazon store widget I used to have installed and allows me to promote affiliate products from Amazon, all vendors with Commission Junction, any other affiliate products and with some extra tweaking, even products that I sell myself.  It looks good, works well and wasn't too expensive to set up.  But there was a small fee for the theme I used.  I'm thinking of doing a series on Moms Make Money on how to set up a e-store and sell online, either your own physical products, digital products like patterns and downloads, e-books etc, and affiliate or Amazon products.  Would anyone be interested in learning more about this?  It would be a lot of work to do all these tutorials but if there is interest I'd be happy to do it.  See action points at the bottom…
Anyway, enough about all that, and let's get down to the actual detail for December.
December Blog Earnings
Google Adsense – $313.38
Sverve – $ tba
Infolinks – $36.09
Blogher – $326.55
ShareASale – $2,517.97
Commission Junction – $216.02
Escalate Network ads – $5.14
E-book Sales – $72.44
Sponsored Tweets – $4.05
Social Spark – $59.64
Amazon – $44.24
Direct advertising – $109.26
Blogvault – $8.00
Mad Ads – $5.00
Sewing pattern sales – $291.76
Other small affiliate sales – $4.60

Total – $4,014.14

less:  Purchase of domain names and hosting accounts – $72,24

Net Earnings – $3,941.90

Plus free goods to the value of $506.00
Expenses during the month were:
Exceptional expenses:
Domain registration – $13.17
Tech support – $90.00
You can find previous month's figures under the My Income tab above.
Traffic (both sites):
March = 69,850
April= 129,872
May = 138, 752
June = 147,100
July = 149,000
August =141,990
September =140,933
October = 158,710
November = 164,092
December = 132,559
Targets for January
I expect the effects of the low search engine traffic to be felt in January earnings.  It is also seen to be a time where people don't have so much money to spend so I expect my affiliate earnings to take a tumble.  I've already seen reduced returns from advertising networks so far this month, especially Blogher which is massively down as a lot of advertiser contracts seem to have expired at the end of the year.  But January 2013 I made a grand total of $89.28 so I've come a long way since then.
The targets for January:
Work on further sewing patterns
Pre-schedule posts up to one month in advance for sewing site to give me time to devote to Moms Make Money
Resolve issue with GoDaddy if possible and resume web site set up service
Read your feedback based on comments below, and consider future direction of MMM site
Earnings target – $2000.
Take action
Your recommended action steps this month:
*  Promote the DIY Blogger to WordPress Online Course and earn $10 per sale
*  Leave me your comments about e-book ideas.  What are your pressing questions?  What topic would you like to see covered?  If you could ask just one specific blogging/money-making question, what would it be?
*  Let me know below – would you be interested in reading a series about how to set up an online store?
*  Let me know below – are you still interested in reading these monthly reports?  Do you get anything useful out of them?  Does it give you action points or things to think about for your own site?
Authored by: Deby at Moms Make Money