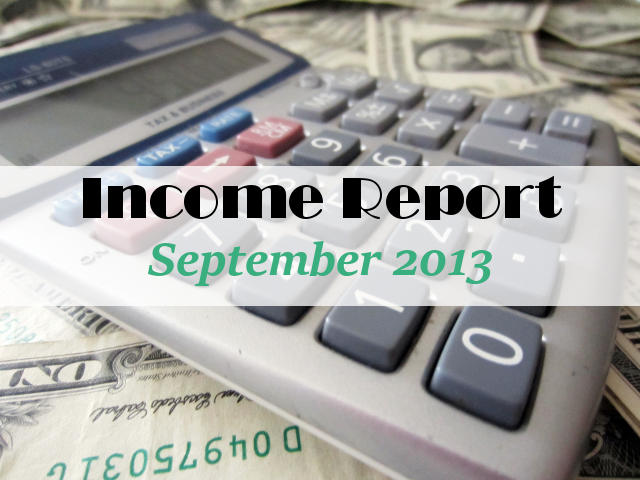 HOLY MOLY – September was a great month.  It really took me by surprise as I had expected it to be pretty quiet.  But I hit a new record which I fully expect to stand for some considerable time.  Everything just fell into place in the one month to make September a raving success.  Here's how it's split:
September Blog Earnings
Google Adsense – $210.33
Sverve – $10.00
Infolinks – $53.01
Blogher – $274.07
ShareASale – $1,808.93
Commission Junction – $1,258.53
Escalate Network ads – $7.81
Viraliti  – $0.15 – closing down
E-book sales – $69.43
Rivit Media – $30.49
Sponsored Tweets – $5.88
Social Spark – $26.16
Amazon – $15.05
Direct advertising – $303.09
Blogvault – $8.00
Mad Ads – $4.03
Sales of website add-on services – $37.64
Sewing pattern sales – $135.17
Other small affiliate sales – $0

Total – $4,257.77

less:  Purchase of domain names and hosting accounts – $549.50

Net Earnings – $3,708.27
Expenses during the month were:
You can find previous month's figures under the My Income tab above.
Traffic (both sites):
March = 69,850
April= 129,872
May = 138, 752
June = 147,100
July = 149,000
August =141,990
September =140,933

September in detail
Karma at work?
Was it Brian Clark who said that giving things away for free was the secret to making great sales?  I really can't remember.  But if you remember from last month's earnings update, I had launched the Free Website Setup Service, including the free domain name and free 12 month's hosting.  I paid for the lot (hence the large expenses above).  It turns out, when you DO give things away for free, people very generously give you money anyway through your other products and services.
The more free sites I set up and gave away, the more money just seemed to come my way this month.  I think it was Karma doing it's very important work.  I hope so.
On 1st October, I launched Phase Two of the free service.  Not only will I set up and pay for a new website, but I'll also do a complete Blogger to WordPress site transfer and redirect.  All for free too. I truly don't believe you will find another offer like this on the internet anywhere.  I'm of course hoping that Karma will continue to work in my favor and offer me a good return on my sites in October in return for all of my hard work and my investment in my readers and their sites.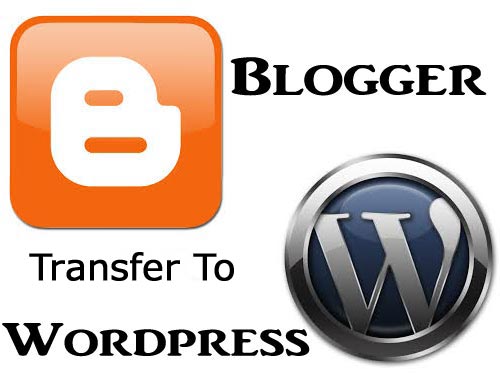 Not signed up for your free site or Blogger transfer yet.  Do it now!  You are welcome to get in touch and ask any questions, or contact any of the other bloggers for whom I have carried out this service.  Just ask me.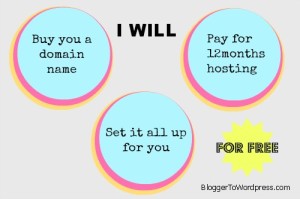 Other areas of note
Direct advertising – continues to do well at So Sew Easy, with the Premium advertiser spot now fully booked until mid-March next year!  I had set myself a target to get a site sponsor for the MMM site however while I had several inquiries and some sign ups, I turned down all of the advertisers because I felt their sites or products were not really relevant to what we do here.  Some just want to publicize their 'get rich quick'  sites to you all and I feel I can't honestly promote these – even if people are willing to pay me to do so.  So my MMM site is currently without an advertiser – shame.  If you would be interested in promoting your site or product to the MMM readers, you can find more on the Advertising Page.
Mailing list – I changed mailing list providers during the month and split my lists between providers.  The list at So Sew Easy has been growing really well these last few months and I've beaten all my targets.  In fact, having too many subscribers costs money and from October I will need to start to pay to send out my RSS weekly posts and newsletters.  I need to make my newsletters count so I may consider also offering the opportunity to place an advert in my newsletters too.
Viraliti – let us know this month that they will shortly be closing their doors.  As Pinterest announced it was trialing advertising and sponsored pins on its site, Viraliti decided to move on to other projects.  You will receive your account balance once they shut up shop.  It's a shame because the idea was a good one, but they never really attracted the right size of advertiser to make a good go at it.
Rivit Media – I've seen declining CPM rates with this advertiser in the last month.  I had been getting close to $1, but now they have moved down closer to the bottom of my sidebar, the rate has fallen to around $0.32 CPM.  They are still worth me working with for now, but might get replaced if I decide to trial anyone else later this year.  Keeping an eye on the returns here.
Sewing patterns – who would have thought!  I introduced my first paid sewing pattern on 1st September and sales in the first month were very pleasing – thank you to everyone who bought one.  I also introduced 'Boxy Bag Kits' at my Etsy store, Print or Plain and these sold well too.  Spurred on by the success, I launched my second paid pattern, the Super Simple Wallet.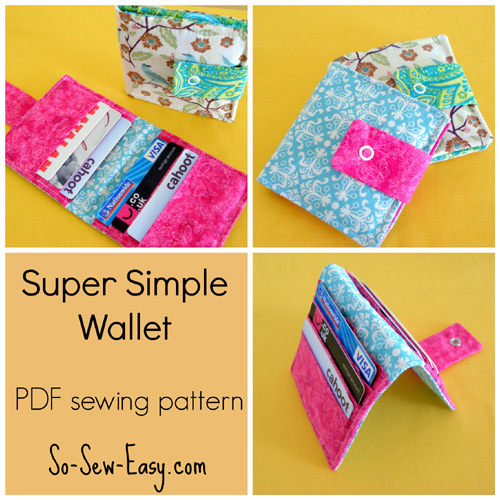 Targets for October
Knowing that it is highly unlikely I will each the heady and exciting levels of September, I am setting more modest targets for this coming month.

The targets for October:
Continue to attract sponsors for a Seasonal Sewing Series I'll be running in November – I've already got GREAT prizes lined up and a great line-up of guest bloggers.  I'll need to start work on the posts for this soon.  Gonna keep me VERY busy but should bring good traffic and new visitors for November.
Issue another free sewing pattern during October – it'll be out in a just a few days over at So Sew Easy.
Increase SSE and MMM mailing lists by 10%
Release a 3rd paid sewing pattern to my Etsy store by 1st November.
Make a net earnings figure after expenses of $2,500
Your input
Tell me more about how I can make the Moms Make Money site more useful to you.  Want do you want to know about?  What would you like to see reviewed?  What would you like to learn? This site was originally set up to answer your questions, so let me know how I can serve my readers better – leave a note in the comments or drop me an email or even reply to one of my newsletters.  I'd love to hear from you.
Authored by: Deby at Moms Make Money