Do you use Blogger for your website, and perhaps Adsense too.  Then do read to be aware of the risks of dealing with Google.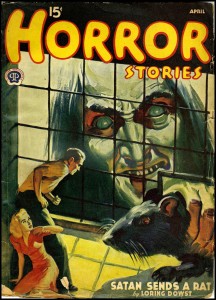 It was a dark dark night about a year ago.  A friend and I were sat at home, alone, with the wind howling outside.  When suddenly an eerie scream came to us on the wind and a second later a ghostly face appeared at the window….Actually no, it was nothing like that.  But it turned into a Google Horror Story for us both.
My friend is an exceptional events manager.  She is the most creative person I have EVER met, can turn junk into diamonds, can turn a bare room into a palace with what you have in the cupboard under the stairs.  She is amazing.  And she loves organizing and decorating for kids parties – her themed kids parties are the most amazing I have ever seen and would blow away all of the other party sites out there.  But she is busy, very busy, and so an idea was born.  Let's go into partnership and set up a website.  She can be the creative one, and I'll be her clutsy friend who can't do anything crafty and tries out her ideas and tutorials.  I'll run the site and do all the stuff in the background while she creates these wonderful tutorials, crafts, parties and printables.

So we decided on a name – Cool Parties – and we set up a free site with Blogger.  She and I worked solidly every spare minute we had in the evenings and weekends and got this site looking beautiful and crammed with great starting content and pages.  We signed up with Adsense and added a few adverts, and tested the water with a Facebook page and a free printable to start with.  We had an Etsy shop ready to sell Martinne's amazing party printables.  And with no promotion people started to find us and like us and we started to get traffic before we were even ready.  After about 12 weeks we were almost ready to properly launch – then I woke up one morning to see an email from Adsense to tell me that our account with them had been terminated due to us fraudulently clicking on our own adverts, and they were keeping our earnings too.
What?  We had NEVER clicked our own adverts – we knew better than that.  There must be a mistake and a way to appeal or contact them.  Well have you ever tried to contact Google?  You can forget it.  All of their emails are sent from 'no-reply' email addresses and just bounce back.  There is no way to call them, there is no customer service, there is no contact us form.  Nothing.  We were really annoyed – how can they do this with no way to contact them, no details about how and why they think we have been defrauding them!  It's like being convicted of a crime and punished without being able to defend yourself.
But 2 days later it got worse.  I awoke to an email from Google again – this time to tell us that they had shut down our Blogger website for spamming.  What?  Spamming?  We had never ever even sent a single email to anyone!  We had a mailing list that people were starting to join, but we hadn't yet sent out any emails at all, to anyone, ever.  So how on earth can they shut down our entire website for spamming?  Again, there was no way to reply, although there was a way to resubmit the website for consideration – which we did and never got it reinstated.  EVERYTHING was gone with no way to access it.  All of our posts, gone.  All of our hours spent on design and set up – gone.  It was all gone, we had nothing left. Months of hard work – gone.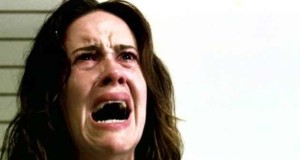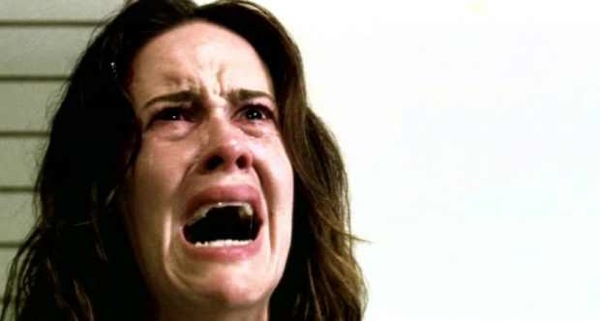 We tried again for a while, but it was so disheartening that we didn't have the energy and enthusiasm for it the second time around.  Martinne was really upset and decided after a while not to continue and so our brilliant idea just faded away.  The domain name is up for renewal very shortly, so take a look over at Cool Parties while it is still there for just a short time – although it is looking pretty unloved now with expired photos etc.  It was a great idea, killed by Google.
The moral of this Google Horror Story.  Beware – if your site is on Blogger, you do not own this site, and at any time Google can take it away for good and everything on it will be gone.
So if you are fairly new to blogging, and are serious about your site and it's content, and plan to be around for a while – do consider self-hosting and moving everything over now while you are still small.  Then you own the domain name, your content is your own and you can use your space how you like without anyone telling you – nah, we don't like that.
Even if you have an established blog, do consider moving to a self-hosted site for your own security.  It's really not that expensive.  Signing up for a year for a single site including a domain name for free – will probably cost you in the region of $2.99 to $4 a month.  You can always redirect traffic to your new site automatically.  Think about the horrifying alternative!
IMPORTANT UPDATE – since I published this post today, guess what!  I had a message from Google to tell me that they have disabled my ADsense account for both this site and my sewing site because they have detected 'invalid activity'.  I can no longer log in, can no longer show my adverts and they will NOT be paying me my account balance of $250 outstanding.  That's chapter Two in my Google Horror Story.  Sometimes its very difficult to be the little guy when the big guy has all the options, all the know-how and all the power.
Before it's too late, get your own hosting at my all-time favorite web host – Bluehost
Authored by: Deby at Moms Make Money