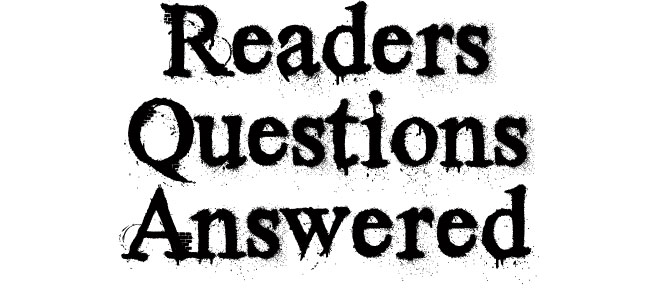 Readers Question today comes from Danielle at My Life Adventures.  She asks…
…do you have any suggestions for ad placement to generate clicks? I signed up at

Escalate

and my account has been approved for a few days. I placed an add in my sidebar, at the bottom of my blog (for the coupons) and within two of my posts for recipes… so far, not a single click 🙁

Any advice too for better placement that might promote more clicks?
There are a number of reasons that your coupons and adverts might not be getting any clicks:
Ad placement, and also ad sizes.
It is generally accepted that the higher up in your blog the advert appears, the more people who will see it and the more potential for clicks. If people are viewing your blog from the front page, there may be several posts which fill the length of your blog and people may scroll all the way to the bottom to see everything and then go to the next page. In this case everything in your sidebars will at least be visible at some point. If a reader visits directly into a post itself, if the post is a short one, by the time they have read the entire post length, your sidebars may be longer and so anything in the bottom of the sidebars may not be seen before the readers goes to another page. So the lower the placement, the less views and the less clicks an advert will receive.
Anything placed in the footer of your blog is unlikely to get any attention or clicks. It's a place for you to remind people to subscribe, follow, sign up, etc but probably won't attract much attention, certainly not to any adverts. Adverts placed at the very bottom of your posts will also probably not get much attention, but may distract or confuse readers unless they are relevant to the post content or clearly identified as a sponsor for the post.It is generally considered that the most valuable real estate on your page is 'above the fold'. That is anything that can be seen immediately a person visit any of your pages without them scrolling down. You would need to balance what a reader sees – some advertising and a lot about you, your header, your first post title, and so on. We often have just a few seconds for a reader to take a look and decide if they want to read on or click away.
For the above the fold placement I would recommend:
Your header/logo/welcome text and photo
Menu bars which give the visit an ideas of the subjects you cover
Subscribe box for email newsletter
Social media buttons (small)
A single large advert – banner at the top, under your menu or side bar advert – your most relevant
Middle:
Popular posts featuring the places you want your readers to visit to see your best content.
Search box
Another sidebar advert or two – relevant
Towards the bottom, less important:
Blog archive – people aren't going to search by date
Another advert or series of themed adverts, less relevant
Footer – reminder to subscribe and visit your social media, disclosure policy etc
The same advice goes for the other valuable real estate on your blog – your entire front page. Here you want to showcase what your blog is all about, show your best work and posts, use your menus to direct readers around the blog and include links to other pages on your own blog for them to visit. So do be wary of giving away too much of your valuable space to promoting other websites and bloggers – as nice as we all are! This is especially true of linky parties – I did notice that some of your posts have the long list of linky parties at the bottom. I was wondering if you might think of changing this to a separate page on your site instead. The reason I think this would be better – you would then be able to get more of your OWN content on your front and first few pages.  By using so much space to feature other people's websites I don't think you are doing the best for your own site. Why tempt people away when you want them to browse your own pages. A separate page might be better, and then at the bottom of each post refer readers to the linky parties page. If you made this page really useful and comprehensive, if could become a traffic building resource in its own right (put it on Pinterest) – and leave more of your content and delicious photos on the front page.
Advert relevance.
You have posted the Coupons widget in your post for the stew recipe which is a great idea because you are directly targeting people who cook and buy food and ingredients. However you have picked a very small size for the widget and included all of the coupons so it is difficult for those with dodgy eyesight like myself to make it out very clearly. By linking to all the coupons, you aren't really drawing attention to the best ones or the ones that are the most relevant for this post.
I think that if you are going to post an advert/offer/coupon in a post itself, it needs to be at least partly relevant to the post content, and big and clear so that you are drawing your readers attention to what you are offering and make it clear that you are directing them to click on it for their offer. So instead of listing them all, pick just one or two at most and post the actual coupon itself so readers can see what it is right away. And mention them in your writing, especially if this is new to your readers. I think this more targeted approach will get you more interest than a wider offer.
Visitor numbers.
Not everyone who visits will even notice your adverts, some will be dead-set against clicking anything that looks like an advert in case they are 'scammed' or something, and some people won't click because they think they will get spam emails or find advertising offensive – and lots of other excuses and reasons. So you can really only expect about 1% of people to be interested in what you are offering – about the same return rate as a direct mailing exercise. So if 200 people visit, only half of them have scrolled all the way to the bottom, then you can only expect 1 person to click – on average. If your offers are highly relevant to your readers, or are promoted to them in a very direct way in the post itself by way of a product recommendation then the click rate could be much higher.
I just had a look at my own statistics. I can see so far this month (to 18 Mar) on my sewing blog (So Sew Easy) that I have had 32,600 page views. And my clicks on my affiliate adverts have totaled 742. About 2.2% of page views resulted in a click. So visitor numbers are also very important.
Authored by: Deby at Moms Make Money