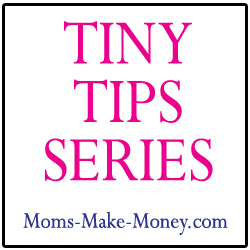 Do you want your blog readers to stay longer on your site and get more page views?  Imagine the scene – a reader finds your blog at a linky party and loves your recipe for vegan chilli burgers – or whatever.  They want to know if you have any other vegan recipes.  They take a quick look at your front page, can't find any and leave to look elsewhere.  You just lost that reader because they couldn't easily find your other vegan recipes.
You lost the chance that they might look around for another 10 minutes, perhaps subscribe to your newsletter and maybe even click on the widget you included for your favorite crock pot and buy it using your Amazon link.  Disaster.
There is a simple solution that is free and will only take you minutes to set up.  nRelate – a related content widget.  By including this widget automatically at the end of your posts, your articles will never be lost in the archives and readers can find and engage with your content easier and for longer.   Page views for blogs using nRelate are 5-12% higher than before.  The plugin analyzes your website content, and returns a list of posts that are related to the current story being viewed by your visitor, either as thumbnails, text links or even excerpts.
So what is it exactly and what does it do?  From the nRealte website –
Key features of the Related Content plugin:
1. Relevancy Level Control
This feature helps you control how relevant your results posts are. If you write about a niche topic, setting it to low will probably work. If you write about many different subjects and publish a lot, you may need to up the relevancy score to make sure the right posts show up in the results.
2. Choice of Thumbnail Size
A lot of publishers asked us for this, so we added this feature in. This should allow you to fit as many thumbnails across your post as you want. Some sites choose 3, some want 4, 5, or even 6. We made this as flexible as possible, so the plugin actually does what you want it to.
3. Automatic Content Sharing from Your Favorite Sites
Maybe the coolest feature of the plugin, this allows you to display related content from sites listed on your blogroll. You can use it to show some love to your friends that write, share content between your own network of sites, or just enrich your own posts with links out to content from other sites you like.
4. Advertising Revenue Share for Sites of Any Size
If you want to make more money from your site, try out our ad network, we are putting together some exciting relationships with advertisers, and affiliate networks, that will create better and better deals for the members of our network. Our network includes sites of all sizes that cover many different subjects. Any nRelate user can sign up, regardless of size!
Got 10 minutes for a Tiny Tip?  Install nRealte now and give your readers more to look at with this related content widget.  And enjoy a little income too if you choose to include the optional adverts.
Authored by: Deby at Moms Make Money