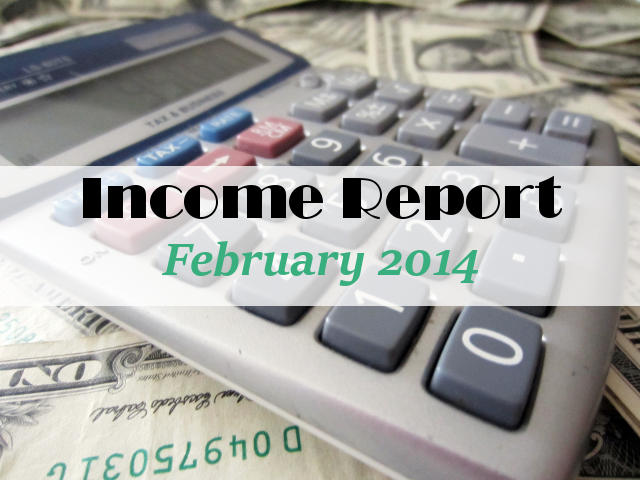 Another great month, and despite it only being 28 days I just managed to beat the previous month's record so I was very well pleased with the results in February.  Despite still no increase in love from Google, I was promoting hard in January and February, seeking out new markets and traffic was improved.
Looking back to February 2013, earnings for that month were $837.08 so year on year, a nice increase.  But not everything went smoothly and there were a couple of hiccups that will impact in March.  Let's have a look in more detail.
February in Detail
Mad Ads – I had been giving Mad Ads a trial to see if they were a good alternative to Adsense.  Although earnings weren't huge and I only gave them the one spot to see what happened, I had been happy with the results and was just about to write a blog post to recommend them as a good sidebar advertising option.  Then disaster!  Jann wrote an email to tell me my site had one of those big red warning screens on it from Google to say my site has been blocked for being infected with Malware!  What the hell!
I tracked down the culprit – it was my Mad Ads advert that was being detected as Malware.  I removed it and the site warning disappeared.  It was only about 8 hours later that I had an email from Mad Ads to say their ad server had been hacked and some of their publishers had been 'affected' but they had sorted it out now.  No grovelling apology.  I wrote and told them how I was disappointed that they hadn't thought to write immediately to the websites affected and warn them of the situation, but instead did nothing for many hours.  I asked to close my account and have my balance paid.  I've since written a total of 8 times asking for my account balance to be paid and not even got any acknowledgement back.
My advice on Mad Ads – avoid them at all costs unless you want your site taken down for distributing Malware and then they steal your earnings too.  (Maybe a bit harsh, but I'm very annoyed that they don't answer my emails or pay my money.)
Adsense – talking about advertising woes, my Adsense account has also come under attack again at the end of this month, and some idiot is repeatedly clicking over and over again on my adverts.  Yeah, thanks, great job.  You wouldn't have thought it was difficult to find an Adsense expert out there, but I've posted on the Adsense forum, posted my job on several freelancing sites and still nothing.  I'm looking for someone to track down and stop this person, so I can return my account back to active status and start earning money again.  It can be such a problem for small bloggers.  If I do manage to find someone to sort this out for me, they'll get a great big mention here and a big virtual hug.  Until then, Adsense earnings are on hold.
Advertising alternatives – so this brings me back to the topic of Adsense alternatives.  Who to use to fill these spaces if your Adsense is denied or dis-approved.  Clearly not Mad Ads!  I'll be looking at alternatives, revisiting some I've tried before and will report back next month.
Sewing pattern sales – did really well in February.  The Cowl Neck Top was a huge hit and there were several takers for my Sewing Pattern of the Month Club.  The pattern release for March has a narrower appeal so probably won't get so many sales, but I'm working hard on new pattern releases going forward and have high hopes for this area of my income. A big thank you to everyone who has bought one of my patterns – it is very much appreciated.
Blogher – all members received an email in February telling us about some new terms and conditions to their service.  Basically, they are reducing by 50% some of the areas of advertising revenue effective from 1st March.  The email tells us that "We anticipate that this will have a minimal effect on your overall net revenue".  I carried out some quick numbers and see that (based on Jan figures) when this change comes into effect I can expect a reduction in my revenue of 32.4% as a result. That is hardly what I could call a "minimal effect" on revenue.  They also tell us are now they are "delivering higher quality, more targeted ads at a higher CPM".  Yet their report shows my CPM on these areas to be 30c to 70c.  Once this is reduced by 50% to 15-35cents per 1000 views, that can hardly be called a high CPM.  Disappointed and this will lead to a reduction in revenue for March going forward.
Website set up – the hosting company have never come back about the new arrangements they were going to offer me despite many reminders.  This means it is no longer possible for me to pay the hosting and domain fees for setting up new websites, because it leaves my PayPal account vulnerable.  There is an easy alternative – the customer pays with their own account and I refund the amount paid.  But this isn't working out – when I paid everything I had lots of customers.  Now, I still get a lot of inquiries about setting up new sites and doing Blogger to WordPress transfers, but when I explain the new procedure where they have to pay and I refund them the money, no one wants to do it! It's just $36, but perhaps people don't trust that I will refund it. Who knows.  So this line of revenue is now pretty much closed.  It's a shame because I really enjoyed doing it and getting new bloggers out there into the world.
February Blog Earnings
Google Adsense – $426.56
Sverve – $32.00
Infolinks – $145.00
Blogher – $318.85
ShareASale – $2,813.29
Commission Junction – $220.50
Escalate Network ads – $1.44
E-book Sales – $65.27
Sponsored Tweets – $2.76
Social Spark – $20.70
Amazon – $58.87
Direct advertising – $201.74
Blogvault – $10.00
Mad Ads – $2.20
Sewing pattern sales – $893.65
Other small affiliate sales – $139.79

Total – $5,352.62

less:  Purchase of domain names and hosting accounts – $36.12

Net Earnings – $5,316.50
Expenses during the month were:
You can find previous month's figures under the My Income tab above. Traffic (both sites):
March 2013 = 69,850
April= 129,872
May = 138, 752
June = 147,100
July = 149,000
August =141,990
September =140,933
October = 158,710
November = 164,092
December = 132,559
January 2014 = 165,222
February = 190,266
Targets for March
I'll be attempting to hire a Virtual Assistant!  I just recently took a week off  'work' for a vacation to celebrate our Silver Wedding anniversary and we decided as far as possible to make it computer free time – which was lovely.  But it did mean I had a BIG email backlog when I came back which I have still not caught up with, and I spent no time promoting my site that week with a noticeable drop in traffic as a result.  I'll be looking to hire a Virtual Assistant to take care of my social media, Pinterest etc to give me more time to concentrate on producing my content, and more time to spend with my family.  Know of anyone who might be interested?  You can download a job resume  for the Social Media and Marketing Part time Virtual Assistant.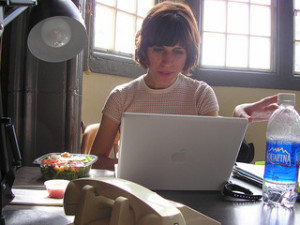 photo credit: joguldi via photopin cc
Authored by: Deby at Moms Make Money