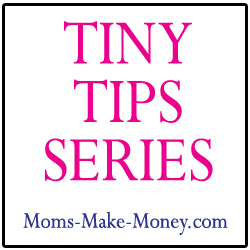 Today, the very top tip for Linky Party Success.  Be organised.
You've heard it before – this could be the top tip under almost every category we discuss.  Organisation and planning is the key to success and this applies especially to Linky Parties.  Why?  Because to get your link in front of the most people and maximize the potential for traffic to your blog – you need to be at the TOP of the list of links.  Obvious eh.
But how can you do this?
I use an online To Do List – get it for free at todoist.com.  Although I use this everyday to remind me of everything I have to do today, this week, same time every month etc, it's also great for linky parties.
You set up a 'project' called Linky parties in the left hand side menu.  Then under the tasks, you can set up a task for every linky party you want to attend.  The BEST thing about it is that you can set up a link to the page.  Simply copy the web page address you want to visit from the address bar (use the blog main url, not the latest linky party), and then copy it into a task.  It will set this up as a clickable link. Then set the frequency – ev mon, ev tue and so on.  You get the idea.  Then every Monday etc, the linky party will appear in your to do list as a clickable link – simply click the link to go to the page, and check off the list once you've linked up.
But how to get to the top of the party?  Well this will take a little more planning and a lot more work and dedication.
Remember my Tiny Tip 1 – all about being consistent and blogging to a schedule.  Well MOST of the bloggers who host a linky party pre-schedule this in advance to start at exactly the same time every week.  So if the party started at 7pm on Tuesday this week, the chances are it will start every Tuesday at 7pm.  So get to know the parties you visit, and make a note of the time they open in your to do list, next to the blog url link.  Check your to do list every day and know that at 7pm you need to be sat at the computer ready to refresh that page and with your link addresses all ready to add.
Seems a little over the top?  Remember – anything worth doing is worth doing well.

Authored by: Deby at Moms Make Money