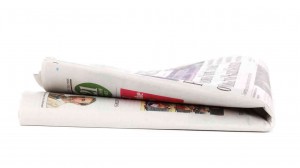 Our featured Readers Question for today comes from Jayne at DaiseyJayne.com.
Question – I'm loving your series on making money through blogging. I finally have time to read it all this afternoon. I'm at the Mail Chimp part and my question is, why have Mail Chimp if I already have an email sign up through my self-hosted WordPress blog? Will I then have too many and possibly confusing (for the multitudes of folks signing up 😉 places to sign up?
Answer – Although people can sign up to follow your blog by email with WordPress, this means they will just receive your posts by email. I started out this way, and had around 20 followers on my sewing blog before I realized that I couldn't really do anything further with them in terms of sending a regular newsletter or customising the newsletter with adverts/offers etc. (There was no way to 'sell' to them – nicely of course.)
This is what you see in your WordPress subscriptions section to explain:
Subscriptions
Easily allow any visitor to subscribe to all of your posts via email through a widget in your blog's sidebar. Every time you publish a post, WordPress.com will send a notification to all your subscribers.
When leaving comments, your visitors can also subscribe to a post's comments to keep up with the conversation.
So EVERY time I publish a post, it gets sent to the WordPress subscribers. But the email can't be customised and you can't send any additional emails other than the posts.
I prefer to use Mail Chimp because:
I can still automatically send an email of new posts – but I can send it when I want to – i.e. daily, twice a week, Sundays only, once a week round up etc. You'll find it in one of the Mail Chimp newsletters I sent – as an optional step to set up RSS emails.  MailChimp have their own tutorial on how to do this.
The WordPress emails sometimes looked all wonky because they weren't formatted like my posts.
I can send additional newsletters in whatever format I like with extra info or offers etc for subscribers only.
You can offer an incentive to sign up such as a free download/e-book/printable/coupon code etc which you can send to them automatically as part of the sign up process.
Giving people an incentive to sign up will likely result in more signups than just promising to send them your posts by email.
Plus you really want people to come back to the blog so just sending them every post by email means they never have to return!
Newsletters and the regular RSS posts email can be formatted as you like so you can include pictures/advertising/affiliate links/offers etc or just other links to popular pages on your site to get subscribers back to your site to take a look.
I can schedule my newsletters for a time in the future which means when I have the time I can sit and write two or three, then schedule them to send out over the next week or so, or when I am on vacation.
When I decide to change for my sewing blog, I posted this to my blog so that it would get emailed out to all of my current blog subscribers to give them the opportunity to stay as they were or sign up to the new system. I probably could have worded it better looking back – but here it is.   http://so-sew-easy.com/so-sew-easy-is-moving-to-a-new-rss-email-system/
I hope this has been helpful.
Photo credit – Newspaper Isolated by Petr Kratochvil

Authored by: Deby at Moms Make Money