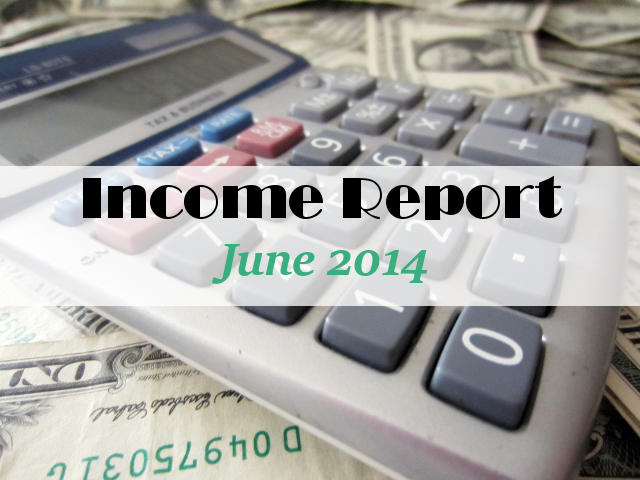 Well, this was unexpected!  Let's call it an unexpected bonus.  One of my merchants had a great sale and my income stormed ahead – albeit just for this month, it's not a trend.  But I'm not complaining about this.
Things of note during June:
ShareASale – that one big sale made a huge difference to my overall earnings total in June, and sadly won't be regularly repeated, but wow, what a nice bonus.  I also learned sadly, that my main merchant will be shortly changing their commission terms and going from a 30 day cookie to a 1 day cookie – so if the reader doesn't buy right away from the click through, commission won't be paid.  My quick figures on this showed I could expect a drop of up to 96% in my earnings from this merchant as a result.  This is going to be a disaster, but there's nothing I can do about it, except try to impart a sense of urgency in my posts which I don't normally do.  I'll be looking carefully at other opportunities to try to make up for some of this loss.
Lesson – don't put too many of your eggs in one basket and don't think that something good will last forever.
Search engine traffic – Google still loves me.  Phew.  Not going to say anything else in case I jinx it again.
DFP – my attempts at getting DFP up and running on the site just didn't work out.  I used an agency to set up and run it, but it basically was only showing Adsense adverts anyway, none of my other advertisers got a look in to show any impressions, and it was often showing blank spaces with no advert at all.  In the end I made the decision not to continue because I was losing money, not making it.  I might revisit this again one day, but for now, I don't have the time to go through all that again.
I'd really like to learn all about how to do it myself, but haven't found the right course.  Has anyone taken a class on this that they can recommend?
Direct advertising – as the site and traffic have been growing, I've been getting more and more inquiries about advertising on the site.  All of my spaces were full and I was turning people away, so I made the decision to review this during June and implemented new pricing from mid-July.  So I do now have a few more spots available and charge a little more for them.  I've tried to encourage advertisers to sign up for 3 months at a time rather than 1 month to cut down on the time spent in administration, so that's why the direct advertising income looks higher this month – it's just timing.  Next month will be right down as there won't be many monthly renewals.
Adsense – do you use Youtube?  As I've been loading on more videos and getting more views, so the income I earn from Adsense has been increasing.   My video income exceeded $100 for the first time in June.  Readers seem to like them and they can draw more traffic to your site, and earn a little money on the side too.  What's not to like?  But they do take a lot of extra time to make and edit – what do you think?  Do you offer videos for your site and what types?  Tutorials?  Reviews?
Blogger To WordPress – the domain name and hosting account on this site is shortly up for renewal and I don't think I'm going to bother with it.  While it lasted it was great and I really enjoyed setting up new websites for bloggers.  But when the change came about at GoDaddy that required the customer to register their own credit card or Paypal account for renewals, the drop off in take up for this offer was immediate and almost total.  No one was willing to do it – pay out just $36 up front for me to refund right away.  Even though I was still setting everything up for free and paying for it.  Crazy how one small change can make a world of difference.  Free is only free if you don't have to pay for it.  But if you have to pay $36 and get given $36 straight back, it's no longer worth doing?  So long as I live, I'll never understand how people think.
It's also interesting to see that of all the websites I set up, about 50% of them were NEVER used.  Not once, not a single post, not a single change ever made to the site by the new owner.  After I bought them the domain name and the first year of hosting, spent hours setting it all up, they never even used it.  Again, it just goes to show, sometimes people will say yes to get something for free even if they don't want it!
So Blogger to WordPress will be no more.  I wonder if anyone is interested in the domain name.  I'll let the hosting go but keep the name I think, unless anyone there wants to use it and set up their own service transferring sites from Blogger to WordPress.  Let me know if you'd like it – BloggerToWordpress.com
Talking about domain names – I also bought a new domain that became available, cooking-for-beginners.com.  I've no idea what I'll do with it, but since I can't even cook anything, I have in the back of my mind that one day, I'll maybe learn to cook, just a little bit and I'll add what I learn to this site.  But that's a long way off, and for when/if I get bored of sewing.  Most of my hobbies have a life span of about 2 years before I move on to something else.
June Blog Earnings
Expenses during the month were:
You can find previous month's figures under the My Income tab above.
Traffic (both sites):
May 2013 = 138, 752
June = 147,100
July = 149,000
August =141,990
September =140,933
October = 158,710
November = 164,092
December = 132,559
January 2014 = 165,222
February = 190,266
March = 203,989
April = 206,428
May = 234,667
June = 283,490
Expectations for July
The summer months tend to be quieter for bloggers, people have got better things to do in the good weather, the kids are off school, people take vacations etc and don't spend so much time online – good for them.  I'll be taking my own 2 weeks blogging vacation, which is why this update is late this month.
So I'll be happy indeed if things returned to the levels I was getting before, about $6-$7k for July would be perfect and it will be nice to see if the income still comes in even while I'm away.