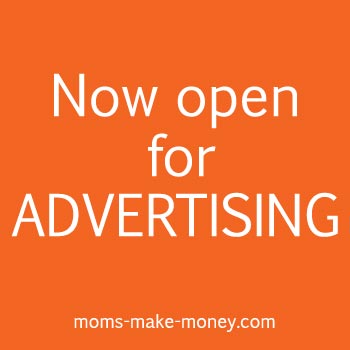 I'm pleased to say that you can now advertise on Moms Make Money.  At the moment there are a limited number of options, but I'm open to suggestions if you would like to promote your site, brand, service or product.
Please drop on over to the Advertising Page – nothing swanky there, just an easy way to sign up and upload your advert and link. Current options are also listed below.
Standard choices are:
3 different sizes and placements for sidebar advertising
newsletter advertising – sent once a week
The target audience for Moms Make Money is bloggers, so if you have a product, site or service for bloggers, you've come to the right place to advertise.