Every blogger concerned about their traffic and looking for attract interest and investment from sponsors should know and track their Alexa Ranking.  It's simple to use, and I'll explain why you should get it now.  Read on for the Guide to the Alexa Toolbar for Bloggers.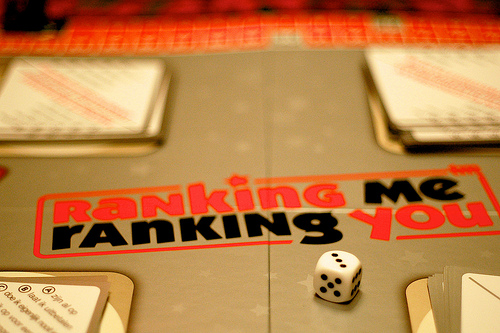 Who are Alexa?
Alexa.com are owned by Amazon.  They've been around since 1996 offering web traffic ranking and SEO services to large businesses.  You can sign up for an account with them for some professional services, but today we are going to look at the free services and web analytics they offer.
What info do they track?
In their own words….
"Alexa is perhaps best known for the Alexa Rank – our website ranking system which tracks over 30 million websites worldwide. The Alexa Rank and other metrics allow site owners to benchmark their sites and give consumers, marketers and advertisers metrics to evaluate websites for media buying, partnerships, and other business opportunities.  Alexa's traffic estimates are based on a diverse sample of millions of worldwide internet users using thousands of different types of toolbars and add-ons for Google Chrome, Firefox, and Internet Explorer.  Our tools help web site owners benchmark their site's performance against their competitors, generate more traffic, and optimize their websites."
Basically this means that they track information on website traffic and statistics and provide it freely to those looking for this information either for their own site, other sites or looking to compare sites.
It measures the rank of a site based on: 
How much time a person spends on a site
How many pages visited during the visit
How many people visit the site within a particular time
From where the visitors come to the site
How do they track it?
Ah ha – this is where the magic for bloggers comes in.  Alexa cannot possibly track all information for all websites.  So they have published a tool called the Alexa Toolbar which is free to download.  And the browsing activities of the toolbar users are tracked to provide their information on keywords, traffic and more.  So the important thing to note is – the only traffic counted is that from Alexa Toolbar users.  So the more visitors you have who are using the toolbar, the more traffic is registered with Alexa and the lower your ranking will be.
You can get a better Alexa Ranking than a website with comparable traffic if a greater percentage of your visitors are using the toolbar than theirs.  So websites with very different traffic numbers may have a similar Alexa Ranking.
How to understand the Alexa Ranking
The ranking starts at 1 with the largest sites having the lowest numbers.  You can see the current Alexa ranked Top 25 sites – these include biggies like Google, Amazon
, Twitter, Facebook and Blogger along with big overseas sites from China and India.  They generally collect data for sites ranked up to 5 million.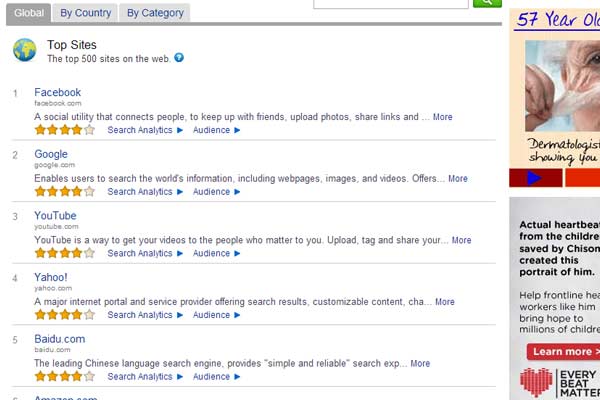 Why is Alexa Ranking Important for Bloggers?
If you are looking to earn from your site by way of selling advertising, sponsored posts, product reviews etc, the Alexa Ranking is important data to include in your Media Pack or advertising page so brands and advertisers can get information on you easily.  Potential advertisers and sponsors can get certain data on your site without even needing to contact you for details of your traffic – so they may decide to pass you up if you ranking isn't in the number they are looking for.
So having a good Alexa Ranking, and seeking to improve it over time will help you in earning from your site.
Where can I see my Alexa Ranking?
You can see your own Alexa Ranking and statistics without installing the toolbar.  Simply go to Alexa.com and enter your site address. Let's take a look at some results – here is the page returned for Moms Make Money.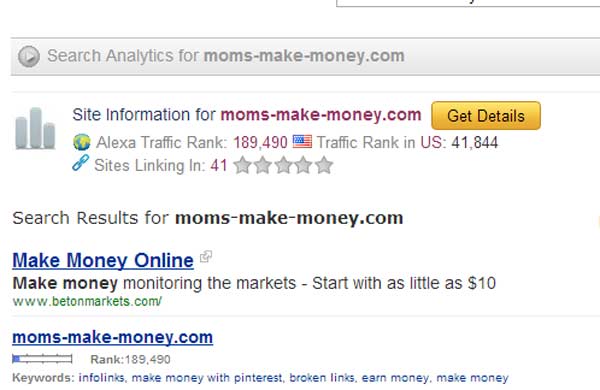 So you can see that my overall Global traffic ranking is 189,490.  This represents the number of websites who are ranked higher than this site.  So there are 189,490 websites in the world that get more visits from toolbar users than my site.  Looking at my site in terms of US visitors, there are 41,844 sites that get more US visitors than this one.  Those rankings are pretty good for a site that only started out this year – so thank you to all the visitors that make my site a success!  You can also see your most popular keywords at the bottom.
What else can you learn from Alexa Ranking?
There are so many additional statistics.  Just click on the yellow button that says Get Details and see the next page.  There is information on:
Alexa traffic rank – global and local

Reputation – sites linking in – you can see which sites link to you
Traffic stats and how it has changed over time
Traffic data such as percentage of visits from search engines, bounce rate, time on site
Top queries from search engine traffic
Audience data
Click streams – where you visitors came from and where they left to go to
This is all really interesting data and you can find it all right there for your site and for any site that you want to search for so you can compare your site to others – if you really feel the need to do so.
So after all that – why should I install the Alexa Toolbar on my computer?
Alexa primarily tracks visits from Toolbar users.  So who do you think visits your site more than anyone else – well that's you of course.  So in order to add your own visits to the tracking for your site, you should install the Toolbar on your own computer.  Doing so will give your own site ranking a boost by registering all those extra visits.
Plus it adds a little icon in your browser toolbar so when you come across a site you want to know more about, you can click the icon and get instant data on that site.  If you like being nosy and see how your fellow bloggers are doing – this is the toolbar for you!
Join us in tracking and improving your ranking
So let's carry out an experiment shall we.  Go to Alexa now and search for your site and make a note of the current ranking.  Then download the toolbar on any computer you use to browse or update your site.
Then leave a comment below with your current Alexa Ranking Global number and in a month I'll do an update post reminding you to check it again and leave an update and we will see if any of the Moms Make Money readers have made any significant improvements to their rankings – should make for very interesting reading.
[Update 5 June – current Alexa ranking for Moms Make Money = 182,018]
Authored by: Deby at Moms Make Money
photo credit: Peter Gerdes via photopin cc