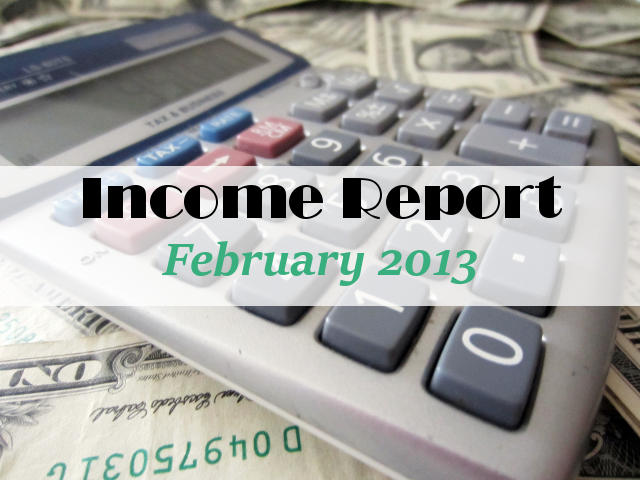 Firstly, a brief introduction to those of you who might be visiting for the first time.  This site is new, there's not much on it yet, but it has big plans!  It all started by chance with a question and a poll on my sewing blog at So Sew Easy.  That post was What do you think of advertising on blogs?   Readers were kind to vote in my poll to tell me (and all of us) what they thought of advertising and sponsorship.
In my follow up post – My blog earnings update – I posted the results of the poll and how my earnings had jumped considerably with the new adverts I had in place.  I offered readers a chance to subscribe to a newsletter where I would share what I was learning about advertising, and how to make money from my blog.  And a LOT of people subscribed.
After 9 newsletters, I decided that these tips could be better placed in a permanent site for easier access – and you are now looking at the result of that at Moms Make Money.  Let me be clear – you certainly don't need to be a Mom, or even a woman – this advice applies to all bloggers, and any blog of any size with any subject can learn how to turn their readers into buyers – in the nicest way, to earn a little extra.
So with that intro out of the way, let's get to business.  This is the poll updated to today with all of the votes so far – 159 in total.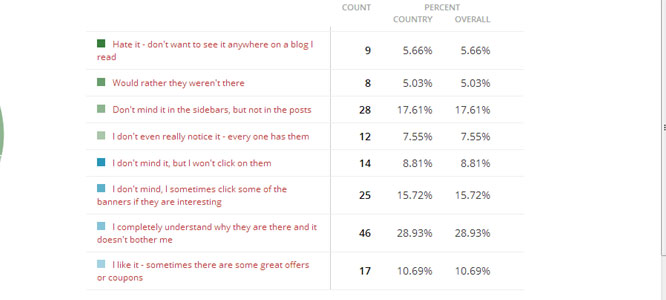 There are some readers who dislike all forms of blog advertising, some who don't even notice them and certainly don't click, and some who either don't mind at all or quite like them. What a wide spectrum of results.  From this, I think that it is pretty plain that sponsored posts are probably not very popular, and advertising in the body of the post itself should be certainly strongly discouraged unless it is highly relevant to the content – such as an affiliate link for a product being used in a particular project.
But so long as advertising is generic or targeted to your audience where possible, and tucked away in the sidebars, then most readers don't have a problem with it being there.  That is good news for bloggers and site owners who are hoping to earn a little money from advertising to pay for the costs of their site, and perhaps towards the materials used in their projects and tutorials – the very content that brings value to the readers.
So let's get down to business – why you are all here.  My blog earnings.
My first blog post on So Sew Easy was early Dec 2012 and I had a bit of a slow start.  I posted the question about blog advertising on 1st February and revealed that in January I had staggered home with massive advertising earnings of $3.31.  But I was hoping to change this with everything I was learning.
During January and February I signed up with several affiliate schemes, quite a few advertising agencies, and some of the other more unusual schemes you can use to earn income from your views.  I advertised very hard, tried lots and lots of things at once, promoted everywhere – just to see what was possible.  It was quite hard work and a steep learning curve, and I certainly wouldn't plan to devote so much time to this on an ongoing basis – but as an experiment it was very interesting.
My total blog income for February was as follows –
Google Adsense – $19.20
Lijit adverts – $5.78
Infolinks – $25.18
Affiliate sales – $402.28
Affiliate scheme bonus – $100
Escalate Network ads – $114.10
CPADNA ads – $4.25
Integrate ads – $114.43
Viraliti  – $1.02
Media.net ad box – $5.88
Sponsored post – $5.00
E-book sales – $39.96
Total – $837.08
I think you will agree that is an impressive increase in revenue!  And all just from one very new and small niche sewing blog.  If I can do it – anyone can do it.
I'll be scaling all that back this month, and concentrating on writing lots of good content both for my little sewing blog and for this one.  I have already issued 9 newsletters to date filled with tips and tutorials and have readers setting up their first adverts.  I have lots more content planned.
Here is the archive of newsletters so far if you want to take a look at what I have already published.
And if you would be interested in earning money from your own site, do sign up for the newsletter and I'll do everything I can to help you earn too.  I have some great advice coming up from guest posts from top bloggers and earners and will be sharing about how to bring more traffic to your site, and how to (nicely) sell to them once they arrive.
Thanks for reading – if you have any comments or questions, drop me a message below this post and I'll be sure to answer.
Have other blogging friends who might be interested?   Share with these buttons – they'll thank you for it.
Authored by: Deby at Moms Make Money