Did you get the email from Pinterest about the new analytics for Pinners with their own website? It gives interesting info on the pins made from your site, popular pins, number of repins, number of views etc and is well worth taking a look at.
Here is how:
1. Get early access to the new look Pinterest.  Go to your drop down box in the top right hand corner and pick Switch to the New Look.
2. Make sure you have a verified website. If you have a website listed on your profile with a check mark next to it, you're verified. If not, follow these steps from Pinterest help to verify.
3. Once your website is verified, go to the top right menu and click on Analytics.
4. Start exploring your analytics results.  Check out everything you can do in this video tour.
Things you can learn:
What has been pinned most recently – do interact with your Pinners by 'liking' their pin or leaving a comment

What has been re-pinned the most – what are the most pin-worthy pics
What has been clicked the most to return people to your website – which bring you the most traffic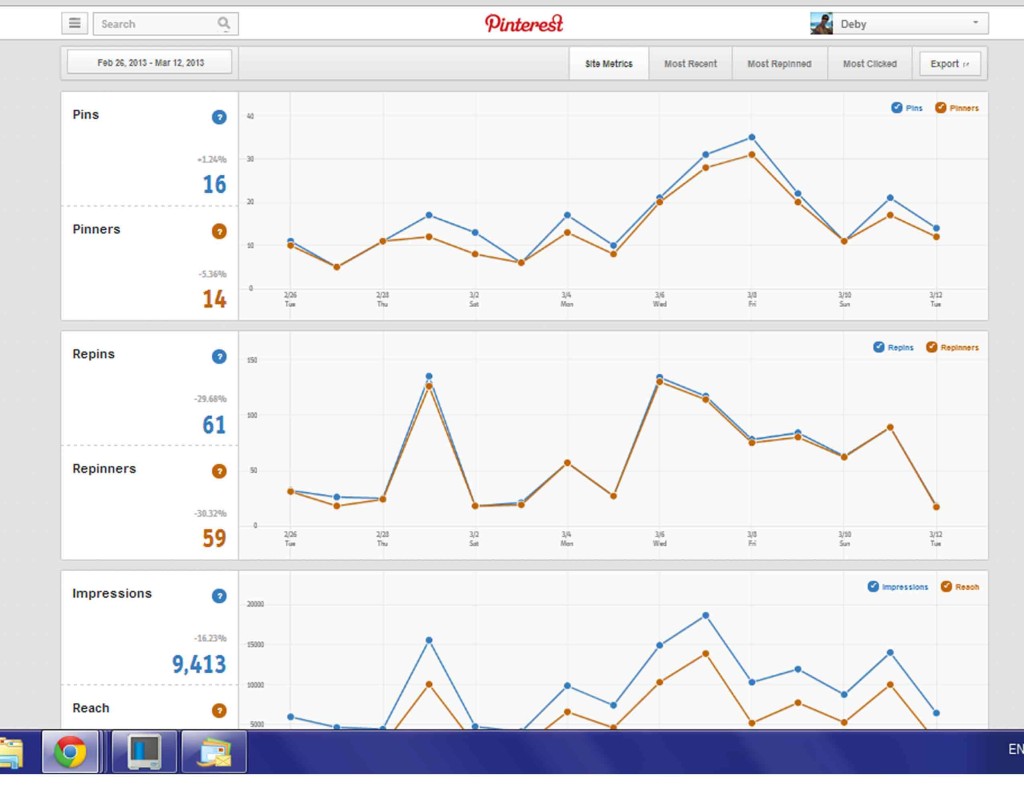 I think, along with the introduction of business accounts at the end of last year, that this is available now in readiness  for the arrival of some form of monetisation of Pinterest for business users.  Is this laying the foundation for some kind of ad product arrival, rather like the paid advertising for Facebook pages.  Only a tiny faction of your fans will now see your posts in Facebook unless you pay to 'promote' them.  Will Pinterest for business be going the same way?
Authored by: Deby at Moms Make Money