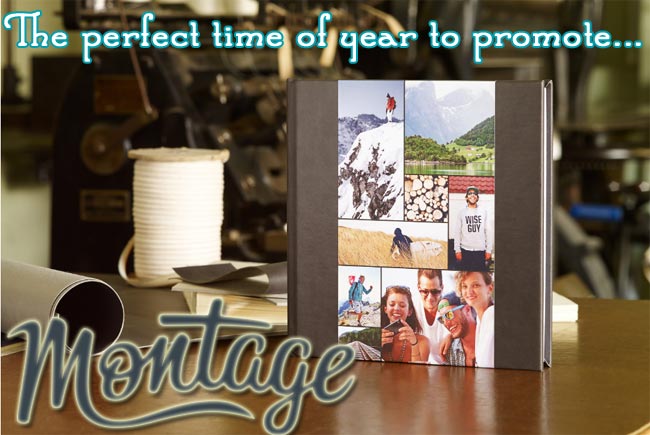 Are you getting your site and affiliate offers ready for the holiday season?  The f0rth quarter of the year should be the most intensive for your marketing efforts and you should be looking for quality products to promote, and products that would sell well especially at this time of year.  Think – gift ideas and families, as well at looking back at the year just passed.
This product is perfect to include in your holiday gift guide and easy to write about.  Its something everyone would love and understand, and with their technology, the perfect book can now be finished in record time.  Important for busy families at this time of year.
So consider adding Montage to your affiliate line up.  Here's why…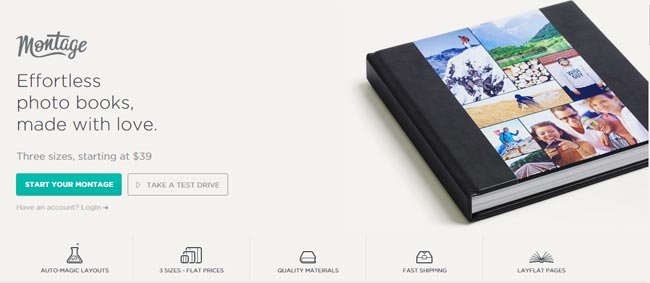 Program Description:
Montage is a platform to help users tell stories through the creation of stunningly beautiful photo books. The service is designed to analyze user's photos to present them with a perfectly designed book from the start. Because of the technology powering Montage, users are likely to finish their books in minutes and can make subtle tweaks if they want. There are three sizes to choose from: 6-inch ($39), 8.5-inch ($59), and 12-inch ($119). All books are made with eco-friendly leather and have lay-flat pages. Coupled with a fast delivery time of 4 days, Montage is a clear winner for anyone that wants to build a product with photos from a vacation or wedding, or of their children, favorite hobbies, favorite photography, or significant life events.
Program Highlights:
Competitive commission starting at 15%
Double commission for the first 30 days!
Average order size of $75
90-day cookie duration
Run through ShareASale
FREE STUFF ALERT! – Bloggers with a reach of 2,500 readers or more will have the opportunity to receive a free photo book in exchange for a review on their site.
Product Highlights:
Auto-magic layout
Up to 70 pages and 180 photos
3 sizes, flat-rate prices
Quality materials – eco-friendly leather imported from Italy, thick layflat paper
Fast shipping – 4-5 business days
Includes up to 70 pages

 and 180 photos

, all for a fixed price.

Choose your favorite photos and let us build your Montage. It will be the same price no matter how many pages or photos are in it.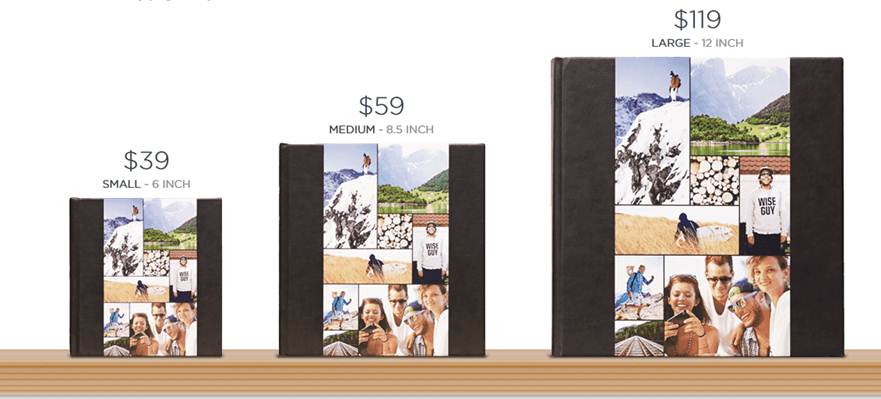 What customers are saying:
"Easy to use product, fast shipping, perfect customer support. I created an amazing personalized gift for my girlfriends birthday that she loved!" – Andrew
"Your site is amazingly simple. As a pro photographer, I used to have to make wedding albums, bar mitzvah albums, and albums for family-portrait sessions. I had several companies I really liked but you may have just shot them all out of the water." – Charlie
"Your program does the "heavy lifting" in creating a beautiful picture book & leaves the tweaking to me. I am so excited that I can hardly wait for the book to arrive." –Yev
How much can you earn?
With an extended 90 day cookie, 15 % commission and an average order value of $75 – each sale could earn you $11.25 on average.
This product is easy to promote – add it to your affiliate line up now!