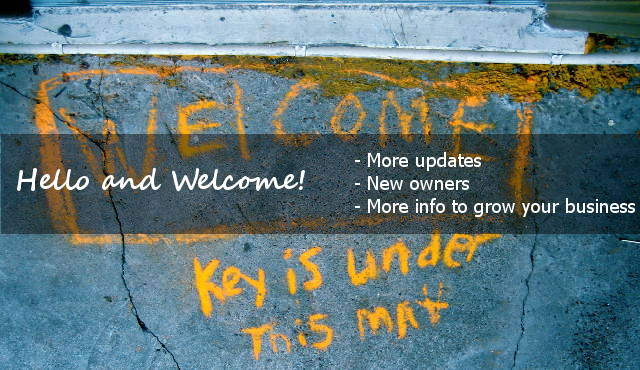 If you've been a visitor at our site for a while, you've likely noticed that there have not been a lot of updates for quite a while. The owner of the site – Deby – became super busy with her other sites and this one unfortunately got neglected. There are so many hours in the day….
Hopefully you'll be happy to know that this will all be changing as of now. We have just acquired the site from Deby and have plans to update the site on a very regular basis with all kinds of information on how to grow your income online. For the most part, we will continue on the same path as Deby started but there will be some key changes, that hopefully will be of great use to you.
But before we get into that, I should tell you a tiny bit about us….
Our names are Susan and Darren – a husband and wife team. We have a long albeit sporadic history of online businesses and between the two of us have what we hope are some good insights into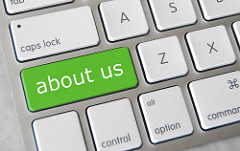 how best to turn your interests and passions into a money making experience. Darren was a programmer and getting bored at his day job, started developing websites in the 1990's. At first as a hobby and eventually as a full-time business. The internet was in it's infancy at the time and there was money to be made seemingly around every corner. Then the dot-com bust hit and everything changed.
Working 16 hours/day, 6 days/week got to be too much after a while. Combined with the change in the internet market it seemed like a good time to get out. And out we got. But not before we'd made enough to pay off all our bills and have enough left over to buy a house. And still have money in the bank. Life wasn't too bad at all. Thanks internet!
Darren went to work at a normal job and Susan carried on in her normal life as well. But the calling to come back to the internet was always there and eventually we started an eCommerce business selling beading supplies and blogging on the subject. We even dabbled on Ebay. The site did very well considering Darren worked a full-time job and only worked on it during the evenings. Susan dealt with all the normal day to day work and the site made a really good side income for us. But our kids were getting older and we felt it time to downsize our home. Since we carried all the inventory for the site in our home and we wouldn't have room in our new, smaller house we made the decision to shut the business down. And that was fine. The problem with eCommerce is that you can't go away for very long, unless you have trusted employees to watch your business which we did not. Closing the business allowed us the freedom to travel a bit more.
Fast forward a couple of years and the internet was calling again. But we had learnt from our previous experiences that if we were to run an internet business again, there was no way it would be so hand-on as it had been before. Dealing with customers, suppliers, credit card merchants, and the million other details involved in a service-oriented or eCommerce business just wasn't going to work for us anymore. I'm not saying it's a bad thing – far from it – it just wasn't for us again.
So our new focus is on more passive income – meaning we don't have to worry about getting orders shipped everday or dealing with customer enquiries. Our goal is to semi-retire within 4-5 years and make our websites our primary source of income.  We think this is a realistic goal and hope you'll stay tuned to watch how our adventure unfolds.  We'll get more into what all this means in future articles but suffice it to say that we have tons we want to share with you and we hope we can grow our sites together. And even if your website goal isn't as passive as what our plans are, not to worry. The vast majority of the articles we have planned will be relevant to virtually any online business.
I'm excited to get started with this site and with our viewers, new and old. I think this will be a learning experience for all of us and hope you stick with us on our journey.
– Susan & Darren
P.S. – We have ideas for a number of articles right now but would love to hear from our readers what they would like to see.  Drop us a line on our contact page or comment right below.  We look forward to meeting you!