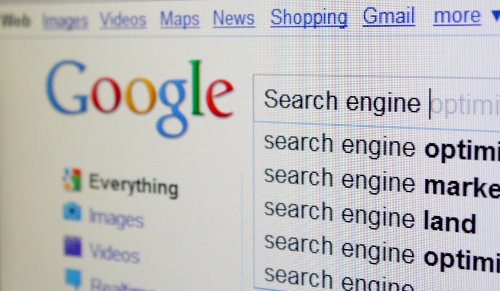 One of the best ways of drawing more traffic to your website (apart from advertising) is to craft great content that people will want to read. Quality content is great for your Search Engine Optimisation (SEO) efforts, as search engines (such as Google) will rank high-quality content higher on the search engine results page than content of low-quality. As traffic via the search engines is essentially "free" and automatic, this is the ideal situation for anyone serious in making it big online. To help you create content that brings increasing amounts of people to your website, read on. Here are 2 ways to drive more traffic to your website through your content.
1. Write for people.
If you're still stuck in the outdated mindset that writing for search engines (e.g., by keyword stuffing) will bring you the organic traffic you desire, then you need to be brought up to speed. SEO is constantly changing. Although in the past stuffing your content with your targeted keyword did have the effect of making your website and content rank higher on the search engines, this is no longer the case. These days, search engines like Google have updated their search algorithm to penalise "over optimised" content (basically, content that has the same keyword repeated again and again) and reward content that's written with the search user in mind. This means that you need to write content that is appealing to people first, and then do whatever you can to increase your content's attractiveness vis-à-vis the search engines. Melbourne SEO experts Optimising can help you write quality content to post on your site or blog. Or you can choose to write it yourself. Just remember to keep the end user in mind whilst creating it.
2. Write longer.
If you've been in the SEO world for long enough, you'll have come to realise that the nature of this industry is constantly changing. As new search algorithm updates are released, the factors that make content rank higher change. It used to be the case that short-ish articles (around 500 words or so) were the ideal word count for crafting SEO friendly content. But again, things change. Longer content (over 1000 words) is now being held as the ideal word length for SEO friendly articles and web content. Why? Because longer content generally adds more value to search users, and as stated above, value is everything according to Google and other search engines. So the next time you sit down to add pen to paper, flesh out your arguments or points a bit more, and add a little more substance. In the long run, it's content like this that will draw the organic traffic you desire.
If there's one thing all webmasters want in bucket loads each month, it's more traffic. Having a steady, significant stream of visitors to your website or blog is key to your online success, and really is the lifeblood that will sustain your online presence for years to come. By creating quality content, and writing longer pieces, you'll be able to give search users what they want, which in turn will help you attract more visitors to your website each month. Just keep the phrase "content is king" in mind when you think about your content, and you'll be on the promising road to online success in no time at all.
photo credit: MoneyBlogNewz via photopin cc